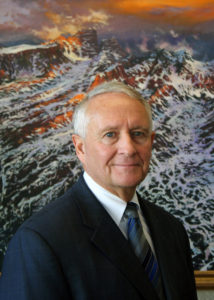 For Immediate Release: Monday, April 1, 2019
Contact: Nicolette Nye, (202) 465-8463, nnye@nullnoia.org
Court Ruling is Not the Death Knell for Arctic OCS Energy Development
Washington, D.C. – National Ocean Industries Association (NOIA) President Randall Luthi issued the following statement regarding Friday's court ruling on the Arctic OCS:
"Friday's court decision, while troubling, is not the death knell to potential exploration and development of offshore energy resources off the coast of Alaska. The Administration has the option of continuing to evaluate areas outside the Obama withdrawal, and could continue its evaluation of the withdrawn areas with the caveat that such areas could or could not be open depending on further judicial review.
"NOIA encourages the Administration to appeal the decision of the Obama appointed judge to the Ninth Circuit and be prepared to appeal to the Supreme Court should that be necessary. The District Court's narrow interpretation is one view of the language contained in the Outer Continental Shelf Lands Act, (OCSLA) and does not fully incorporate OCSLA's five year planning process that allows changes based upon new resource information or energy needs of the United States. A court with more experience and knowledge of the full breadth of the Executive Branch may very well come to a different conclusion."
ABOUT NOIA
NOIA is the only national trade association representing all segments of the offshore industry with an interest in the exploration and production of both traditional and renewable energy resources on the nation's outer continental shelf. NOIA's mission is to secure reliable access and a fair regulatory and economic environment for the companies that develop the nation's valuable offshore energy resources in an environmentally responsible manner. The NOIA membership comprises about 250 companies engaged in business activities ranging from producing to drilling, engineering to marine and air transport, offshore construction to equipment manufacture and supply, telecommunications to finance and insurance, and renewable energy.