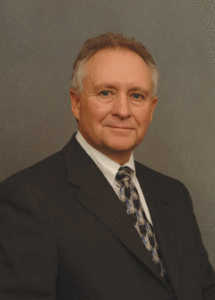 For Immediate Release: Monday, March 14, 2016
Contact: Nicolette Nye, (202) 465-8463, nicolette@nullnoia.org
Washington, D.C. - NOIA President Randall Luthi joined API Group Director of Upstream and Industry Operations Erik Milito and IAGC COO and Executive Vice President Walt Rosenbusch today in calling for a maximum access 2017-2022 Offshore Leasing Program that includes the Atlantic OCS to further our nation's position as the global energy leader, strengthen our economy, and keep energy affordable for American consumers.  Randall Luthi's statement follows:
"To remain the world's leading energy producer, the U.S. needs a two pronged approach. First, a broad range of energy sources, both traditional and nontraditional; and second, a broad geographical location of those resources. The Draft Proposed Plan was a step in that two pronged approach. We encourage Secretary Jewell to stay the course.
"Even with today's low commodity prices, the oil and natural gas industry is a huge driver of our economy and is vital to our long term energy security; the availability of offshore areas for leasing, exploration and potential development greatly enhance both. Wise energy policies today will enable the offshore oil and gas industry to make key decisions that will accelerate U.S. economic growth and energy security tomorrow.
"With lease sales proposed in the Central and Western Gulf of Mexico, the Cook Inlet and Beaufort and Chukchi Seas in Alaska, and the Mid- and South Atlantic, an area last made available in the 1980s, the 2017-2022 OCS leasing program holds the potential for increased access to offshore resources and greater economic and energy benefits. Proposed Atlantic Lease Sale 260 could create much needed jobs, investment and economic growth for Virginia, North Carolina, South Carolina and Georgia, and provide tremendous economic, consumer and security benefits to the rest of the country.
"It is important to point out that the Draft Proposed Program effectively keeps about 87% of the Outer Continental Shelf locked away. It would be energy-foolish and short sighted to remove more areas from consideration in the upcoming Proposed Program.
"Despite the alarmist and scientifically inaccurate rhetoric of anti-fossil fuel environmental groups, polls show that a majority of Americans support offshore oil and gas production, including, by a two-to-one margin, a majority of the residents of Virginia, North Carolina, South Carolina and Georgia. There is also bipartisan and bicameral support in Congress for the safe exploration and production of America's offshore energy resources.
"The oil and gas industry is committed to the safest possible offshore operations and, despite claims to the contrary, experience has shown that offshore development in the Atlantic will complement, not detract from, rich tourism and fishing industries. In the Gulf of Mexico the offshore oil and gas industry contributes 20% of our domestic oil and natural gas production, alongside a recreational fishing industry that employs about 150,000 along the entire Gulf Coast and contributes over $7 billion to states and local economies. In addition, Gulf Coast communities host tens of millions of visitors each year and support a $20 billion tourism industry. For decades, these industries have coexisted and thrived in the Gulf of Mexico. We have no reason to think the Atlantic would be any different.
"The offshore oil and gas industry has continually demonstrated a commitment to providing tremendous economic and energy benefits for our nation, despite the fact that about 87% of U.S. offshore areas are closed to leasing and exploratory activities, and have been for decades. Studies show that opening access to these areas would result in hundreds of thousands of new American jobs, billions of dollars in new private investment and millions more barrels per day of oil and natural gas production; not to mention new revenue to the federal government and to local and state governments, assuming wise policy choices.
"Oil and natural gas will remain major sources of reliable and affordable energy for the foreseeable future, as the global energy demand grows. Other nations along the Atlantic Ocean, including Canada, Cuba, Mexico, Greenland, Brazil and Ghana, have recognized the energy and economic opportunities off their own shores and are exploring new offshore areas. We should do the same.
"The administration made the wise move of proposing a lease sale in the Atlantic for the first time in decades. They would be even wiser to abide by the spirit and letter of the Outer Continental Shelf Lands Act and retain all the proposed sales in the proposed program. We, and our members, stand ready to support a Proposed Program that offers increased access to offshore areas and furthers our nation's position as the global energy leader, strengthens our economy, and keeps energy affordable for American consumers."
About NOIA
NOIA is the only national trade association representing all segments of the offshore industry with an interest in the exploration and production of both traditional and renewable energy resources on the nation's outer continental shelf.  NOIA's mission is to secure reliable access and a fair regulatory and economic environment for the companies that develop the nation's valuable offshore energy resources in an environmentally responsible manner. The NOIA membership comprises about 300 companies engaged in business activities ranging from producing to drilling, engineering to marine and air transport, offshore construction to equipment manufacture and supply, telecommunications to finance and insurance, and renewable energy. Learn more at www.noia.org.