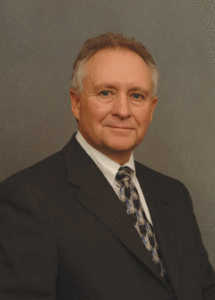 For Immediate Release: Wednesday, March 23, 2016
Contact: Nicolette Nye, (202) 465-8463, nicolette@nullnoia.org
Washington, D.C. - NOIA President Randall Luthi today issued the following statement following today's Central and Eastern Gulf of Mexico Oil and Gas Lease Sales:
"Considering the current economic and regulatory environment, today's Central Gulf of Mexico sale, though small, underscores the importance of offshore development to the U.S. economy and energy security. It is also a testament to thousands of workers who are dedicated to seeing that U.S. consumers are provided a choice of reliable and reasonably priced energy.
"It is easy to contrast these hard working professionals against the disruptive demonstrators at the Superdome today.  If these protesters have the opportunity to visit more of the Gulf of Mexico, they will see just how important oil and natural gas is to the residents of the Gulf Coast.  These are people that love to fish and recreate offshore; no one is more concerned with the environment, and they will do all they can to see that the oil and natural gas off their coast is developed safely.  The Gulf of Mexico is the source of 20% of our domestic oil and natural gas supply, and this is energy for all of us.  While it is everyone's right to protest, many of the demonstrators could not have been here in New Orleans today without the oil and natural gas produced as a result of the very sales they oppose; it is difficult to overlook the irony.
"Even though today's Eastern Gulf sale was a non-starter, and the Central Gulf sale saw the lowest industry interest in the history of such sales, the companies that stepped up and submitted bids demonstrated their commitment to staying in U.S. waters and producing home grown energy, despite a tough operating environment.
"Over the years, offshore lease sales in the Gulf of Mexico have contributed billions of dollars to the U.S. Treasury ($80 billion between 2005 and 2014), and recently that revenue stream began flowing to Gulf of Mexico states as well.  What's more, the Energy Information Agency (EIA) predicts that U.S. oil production in the Gulf of Mexico will reach record highs in 2017, which will continue to boost Gulf state economies. The success of oil and natural gas production in the Gulf of Mexico is the result of decisions made a decade or more ago. Efforts to restrict offshore development will have far reaching consequences that will echo long beyond this Administration.
"I find it peculiar that the same Federal department that will collect, distribute, and even spend the bonus bids submitted by industry today, took a proposed Atlantic lease sale off the table just last week. That short-sighted decision forfeits tremendous future economic benefits, risks our nation's recently earned status as the global energy leader, and keeps nearly 87% of the U.S. outer continental shelf off limits to exploration, as it has been for decades.
"No other country along the Atlantic basin has so cavalierly closed off such large offshore areas. Canada, Cuba, Mexico, Greenland, Brazil and Ghana have all recognized the economic and energy security potential off their Atlantic coasts and have active offshore exploration programs. The U.S. should do the same. Instead, the short-sighted and premature removal of the Atlantic sale leaves the U.S. behind and in the dark about the economic and energy security potential of the oil and natural gas resources off our own Atlantic coast.
"Every reputable energy prediction shows that oil and natural gas will remain important and major parts of the world's energy portfolio for the foreseeable future.  Non-traditional energy sources, such as wind, waves and ocean currents should also be part of that portfolio, however many renewable energy technologies are years away from providing any tangible or affordable benefit for consumers.  Even as renewable energy technologies mature, keeping oil and natural gas in the mix brings a diversity in energy sources that provides reliability and stability in both the price and supply of energy."
About NOIA
NOIA is the only national trade association representing all segments of the offshore industry with an interest in the exploration and production of both traditional and renewable energy resources on the nation's outer continental shelf.  NOIA's mission is to secure reliable access and a fair regulatory and economic environment for the companies that develop the nation's valuable offshore energy resources in an environmentally responsible manner. The NOIA membership comprises about 300 companies engaged in business activities ranging from producing to drilling, engineering to marine and air transport, offshore construction to equipment manufacture and supply, telecommunications to finance and insurance, and renewable energy. Learn more at www.noia.org.