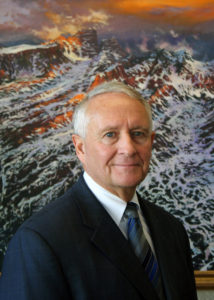 For Immediate Release: Tuesday, June 26, 2018
Contact:  Justin Williams, (202) 465-8464, jwilliams@nullnoia.org
The Coexistence of Offshore Wind with Oil and Natural Gas is a Win for All Americans
Washington, D.C. – NOIA President Randall Luthi issued the following statement regarding today's House Committee on Natural Resources Subcommittee on Energy and Mineral Resources hearing, "Legislative Hearing on Offshore Renewable Energy Opportunities.": 
"NOIA thanks Chairman Gosar and Ranking Member Lowenthal for the invitation to share our perspective at today's hearing on offshore wind energy. We also thank Gulf Island Fabrication for participating, as they have experienced firsthand what a strong relationship between the offshore oil and natural gas and offshore wind industries can achieve, and their story is one Americans should hear about."
"Some may view offshore oil and gas and offshore wind as strange bedfellows, in reality, the developing relationship between the two industries is poised to deliver a synergy that will benefit every American. As our energy needs increase, we must access all sources to keep energy affordable and reliable in America and jointly levering the work knowledge and experience between the offshore oil and gas and offshore wind industries will bring more offshore energy projects to market sooner.  In short, every American wins with a robust offshore energy portfolio that includes oil and natural gas as well as renewable sources."
###
ABOUT NOIA
NOIA is the only national trade association representing all segments of the offshore industry with an interest in the exploration and production of both traditional and renewable energy resources on the nation's outer continental shelf.  NOIA's mission is to secure reliable access and a fair regulatory and economic environment for the companies that develop the nation's valuable offshore energy resources in an environmentally responsible manner. The NOIA membership comprises about 250 companies engaged in business activities ranging from producing to drilling, engineering to marine and air transport, offshore construction to equipment manufacture and supply, telecommunications to finance and insurance, and renewable energy.