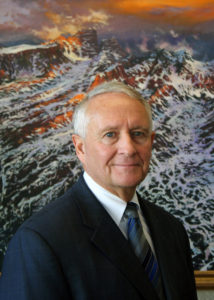 For Immediate Release: Tuesday, July 2, 2019
Contact: Justin Williams, (202) 465-8464, jwilliams@nullnoia.org
Contact:  Nicolette Nye, (202) 465-8463, nnye@nullnoia.org
Construction of the Coastal Virginia Offshore Wind Project Is a Win for Americans
Washington, D.C. - NOIA President Randall Luthi issued the following statement after Dominion Energy and its partner Ørsted began construction of the Coastal Virginia Offshore Wind (CVOW) Project:
"NOIA congratulates Dominion Energy for starting construction on the Coastal Virginia Offshore Wind Project (CVOW) — the first federal and second overall U.S. offshore wind project. This demonstration project is an important stepping-stone towards commercial-scale offshore wind development in the U.S. Dominion's partnership with leading offshore wind developer, and NOIA member, Ørsted, will ensure success and will further inform development for large-scale commercial wind deployment in the adjacent Virginia Wind Energy Area leased by Dominion Energy and will help create the domestic supply chain needed to build a thriving U.S. offshore wind industry.
"This research project will also help all regulators and other ocean users understand the effect of offshore wind on ocean uses and impacts as we continue to see this tremendous domestic energy opportunity come to fruition."  
ABOUT NOIA NOIA is the only national trade association representing all segments of the offshore industry with an interest in the exploration and production of both traditional and renewable energy resources on the nation's outer continental shelf.  NOIA's mission is to secure reliable access and a fair regulatory and economic environment for the companies that develop the nation's valuable offshore energy resources in an environmentally responsible manner. The NOIA membership comprises about 250 companies engaged in business activities ranging from producing to drilling, engineering to marine and air transport, offshore construction to equipment manufacture and supply, telecommunications to finance and insurance, and renewable energy.