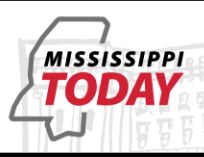 Mississippi Today | January 11, 2017 | Kenda Ablaza
There are plenty of well-paying jobs in Mississippi that young workers have yet to discover — at least that's what the  Mississippi Energy Institute says.
The Jackson-based nonprofit policy group is leading a digital campaign focused on getting the word out about energy and advanced manufacturing jobs and the benefits of those careers.
The initiative, named Get on the Grid, targets 13- to 24-year-olds who are still figuring out their career options, said Garrett McInnis, the institute's vice president of development.
"We're trying to find people that don't know they're interested in us, but we know they should be," McInnis said.
The utility industry has been soul-searching for a number of years about how to address its aging workforce.
The Center for Energy Workforce Development (CEWD) examined federal labor statistics in 2006, which foreshadowed that demand for energy-sector workers would eventually outstrip supply. By 2015, data from the center showed improvement but suggested more work needed to be done.
According to a 2015 survey: "The number of older workers has declined as workers in key jobs are retiring, with retirement forecasts in future years trending downward for the first time since CEWD began surveying. Efforts to build a sustainable talent pipeline are paying off, but show more promise in some jobs than in others. The results clearly reflect a need to put more emphasis on skilled technician and engineering positions."
That's where groups such as the Mississippi Energy Institute believe they can help.
Read the full story here.