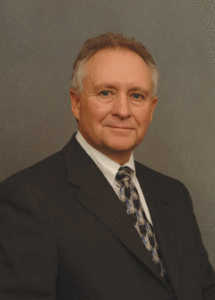 For Immediate Release: Wednesday, March 22, 2017
Contact:  Nicolette Nye, (202) 465-8463, nicolette@nullnoia.org
Gulf Lease Sale Reflects Improving Market, Industry Optimism Under New Administration
 Washington, D.C. – NOIA President Randall Luthi issued the following statement following today's Central Gulf of Mexico Oil and Gas Lease Sale:
 "We are very pleased with the results of today's Central Gulf of Mexico lease sale, which not only reflect an improving offshore oil and gas market, but also optimism for increased opportunities for offshore leasing, exploration and development under the Trump administration.
"Today's sale demonstrates that the offshore oil and gas industry remains committed to staying in U.S. waters and underscores the importance of offshore development to the U.S. economy and domestic energy security. The offshore oil and gas industry provides tremendous economic and energy benefits for our nation. Over the years, offshore lease sales in the Gulf of Mexico have contributed billions of dollars to the U.S. Treasury ($80 billion between 2005 and 2014) and recently that revenue stream began flowing to Gulf of Mexico states as well. What's more, the Energy Information Agency (EIA) predicts that U.S. oil production in the Gulf of Mexico will reach record highs in 2017, which will continue to boost Gulf state economies.
"We wholeheartedly agree with the administration that responsible offshore oil and gas development and expanded Gulf production are critical to America's economic and energy security, and we congratulate Interior Secretary Zinke and the Bureau of Ocean Energy Management on today's successful sale."
ABOUT NOIA
NOIA is the only national trade association representing all segments of the offshore industry with an interest in the exploration and production of both traditional and renewable energy resources on the nation's outer continental shelf.  NOIA's mission is to secure reliable access and a fair regulatory and economic environment for the companies that develop the nation's valuable offshore energy resources in an environmentally responsible manner. The NOIA membership comprises about 300 companies engaged in business activities ranging from producing to drilling, engineering to marine and air transport, offshore construction to equipment manufacture and supply, telecommunications to finance and insurance, and renewable energy.