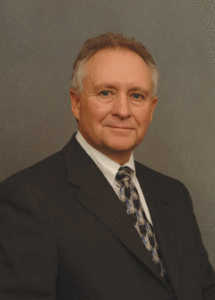 For Immediate Release: Tuesday, August 15, 2017
Contact: Nicolette Nye, (202) 465-8463, nicolette@nullnoia.org
In Gulf of Mexico Lease Sale 249, Market Conditions Likely to Overshadow New Offerings
Washington, D.C. – National Ocean Industries Association (NOIA) President Randall Luthi issued the following statement ahead of tomorrow's Gulf of Mexico Lease Sale 249:
"As the first Gulf of Mexico-wide sale, Lease Sale 249 offers much, including a lower royalty rate for shallow water leases; however, market conditions will likely be the main drivers in bidding tomorrow. Despite the new 12.5% shallow water royalty rate offered as a much-needed financial incentive, extended low commodity prices may dampen bidding on the shelf. Given current economic conditions and regulatory environment, offshore operators may choose to focus their capital on acquiring leases for longer range deepwater projects.
"As always, the offshore energy industry remains forward looking, and NOIA looks forward to the results of tomorrow's lease sale."
###
ABOUT NOIA
NOIA is the only national trade association representing all segments of the offshore industry with an interest in the exploration and production of both traditional and renewable energy resources on the nation's outer continental shelf. NOIA's mission is to secure reliable access and a fair regulatory and economic environment for the companies that develop the nation's valuable offshore energy resources in an environmentally responsible manner. The NOIA membership comprises about 275 companies engaged in business activities ranging from producing to drilling, engineering to marine and air transport, offshore construction to equipment manufacture and supply, telecommunications to finance and insurance, and renewable energy.