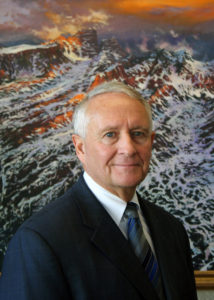 For Immediate Release: Wednesday, May 15, 2019 Contact: Justin Williams, (202) 465-8464, jwilliams@nullnoia.org
House Interior Appropriations Bill Creates Catch-22 for Land and Water Conservation Fund, Offshore Development
Washington, D.C. – National Ocean Industries Association (NOIA) President Randall Luthi today issued the following statement on the House Interior Appropriations bill scheduled for mark-up:
"The House of Representatives Interior Appropriations bill set for mark-up establishes a politically-created catch-22 between offshore energy development and the important funding for the Land and Water Conservation Fund (LWCF).  The LWCF is funded solely from revenues generated by the offshore oil and natural gas industry.  The bill increases funding for LWCF, while at the same time arbitrarily increasing the fees paid by industry and preventing environmental and critical evaluation for new offshore areas for potential development. The Interior Appropriations Committee wrings the neck of the offshore golden goose while recklessly stuffing its golden eggs in their favorite programs.
"Funding LWCF, potential solutions to the long-term National Parks maintenance backlog and the important Historical Preservation Fund are all threatened by this inability to connect the dots between the important and responsible offshore oil and gas development and the funding it provides for these programs."  
ABOUT NOIA
NOIA is the only national trade association representing all segments of the offshore industry with an interest in the exploration and production of both traditional and renewable energy resources on the nation's outer continental shelf.  NOIA's mission is to secure reliable access and a fair regulatory and economic environment for the companies that develop the nation's valuable offshore energy resources in an environmentally responsible manner. The NOIA membership comprises about 250 companies engaged in business activities ranging from producing to drilling, engineering to marine and air transport, offshore construction to equipment manufacture and supply, telecommunications to finance and insurance, and renewable energy.