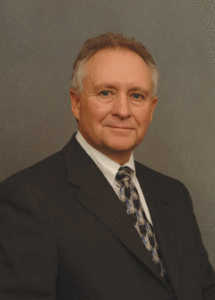 For Immediate Release: Friday, September 6, 2016
Contact:  Nicolette Nye, (202) 465-8463, nicolette@nullnoia.org
New National Offshore Wind Strategy not Enough to Meet Growing Energy Demands
Washington, D.C. – NOIA President Randall Luthi issued the following statement on the new National Offshore Wind Strategy announced today: 
"As the United States and the world seek to find and produce more energy to meet ever increasing needs, the offshore wind strategy announced today is a glass only half full of opportunity.  While the plan is a good start towards helping to meet growing energy demands, a more realistic offshore energy strategy would be broader, involving both non-traditional sources, such as offshore wind, and traditional sources, such as low cost and efficient offshore oil and natural gas.  Unfortunately, the federal regulators are apparently saddled with blinders that provide only a narrow focus for our energy future.  Earlier this year, the Department of the Interior prematurely dropped consideration of an oil and natural gas sale off the Atlantic coast, apparently abandoning an "all-of-the-above" energy approach in the area.  Imagine how many additional jobs, increased economic development and greater energy security could be provided to U.S. consumers and residents all along the Atlantic coast if wind, oil and natural gas were included in the offshore energy development strategy announced today."
###
ABOUT NOIA
NOIA is the only national trade association representing all segments of the offshore industry with an interest in the exploration and production of both traditional and renewable energy resources on the nation's outer continental shelf.  NOIA's mission is to secure reliable access and a fair regulatory and economic environment for the companies that develop the nation's valuable offshore energy resources in an environmentally responsible manner. The NOIA membership comprises about 300 companies engaged in business activities ranging from producing to drilling, engineering to marine and air transport, offshore construction to equipment manufacture and supply, telecommunications to finance and insurance, and renewable energy.