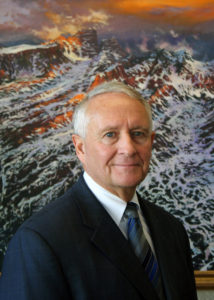 For Immediate Release: Thursday, February 28, 2019
Contact:  Justin Williams, (202) 465-8464, jwilliams@nullnoia.org
NOIA Applauds Andrew Wheeler's Confirmation;
Calls on Trump Administration & Senate to Move Other Nominees
NOIA President Randall Luthi relea­­sed the following statement after the Senate voted to confirm Andrew Wheeler as the Environmental Protection Agency (EPA) Administrator:
"NOIA congratulates Andrew Wheeler and applauds the Senate following his confirmation as EPA Administrator.  Mr.  Wheeler has shown his ability to successfully navigate through tough issues, tough interest groups and a tough confirmation process with his knowledge, demeanor and a well-conceived plan for the future of the agency.  EPA and the environment will benefit from his consistent, thoughtful leadership.
"It is vital for a president to have a full team of confirmed nominees, and NOIA calls upon the President and the Senate to move forward nominees for other Departments, particularly the Department of the Interior, who are key to developing policies to enhance energy production, improve the environment and grow our economy."
###
ABOUT NOIA
NOIA is the only national trade association representing all segments of the offshore industry with an interest in the exploration and production of both traditional and renewable energy resources on the nation's outer continental shelf.  NOIA's mission is to secure reliable access and a fair regulatory and economic environment for the companies that develop the nation's valuable offshore energy resources in an environmentally responsible manner. The NOIA membership comprises about 250 companies engaged in business activities ranging from producing to drilling, engineering to marine and air transport, offshore construction to equipment manufacture and supply, telecommunications to finance and insurance, and renewable energy.