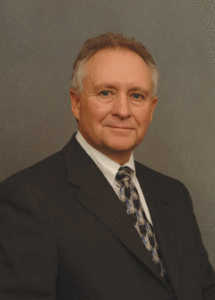 For Immediate Release: Thursday, January 4, 2018
Contact:  Nicolette Nye, (202) 465-9463, nicolette@nullnoia.org
Washington, D.C. – National Ocean Industries Association (NOIA) President Randall Luthi issued the following statement on DOI's 2019-2024 National Offshore Oil and Gas Leasing Draft Proposed Program:
"With 94 percent of our nation's outer continental shelf (OCS) currently and unnecessarily off limits to oil and gas leasing and exploration, NOIA welcomes the bold and broad offshore leasing proposal released today by the Department of the Interior.
"It is time for a truly national discussion about increasing our offshore energy capabilities.  To kick off a national discussion, you need a national plan – something that has been lacking the past several years. President Trump started the offshore energy discussion with his Executive Order, this plan continues that dialogue.
"The energy resources on the OCS are vital to the nation's economic prosperity, and polls have repeatedly shown that most Americans want more energy to be produced domestically, including looking for more oil and natural gas resources off our shores. Yet, the United States has severely restricted oil and gas exploration off our shores, even as Canada, Mexico, Brazil, Norway, Russia and countries in Africa are actively exploring their own offshore areas.
"Global energy demand is expected to increase by 28 percent by 2040 and traditional energy sources, including oil and gas, are projected to meet about 77 percent of the demand. Opening more U.S. offshore areas for exploration would help meet the growing demand for energy while providing more jobs, new economic activity and increased energy security here at home.
"The 2019-2024 National Offshore Oil and Gas Leasing Draft Proposed Program (DPP) is the second step in a multi-year process that will determine a future leasing schedule, NOT a future drilling schedule. The process involves several rounds of public participation from stakeholders, including local communities, and several layers of environmental review. Once the leasing program is finalized, many months from now, future decisions on possible drilling must undergo their own series of public and environmental reviews.  Similarly, any future efforts to actually produce offshore oil and natural gas will be subject to yet another round of review.
"The DPP is an important benchmark towards achieving the Administration's goal of U.S. Energy dominance. NOIA commends Secretary Zinke and his team at the Interior Department for offering the broadest possible acreage for potential inclusion in our nation's next offshore leasing program.  We look forward to working cooperatively and enthusiastically with stakeholders, including states, local communities, and consumer groups, and with the Bureau of Ocean Energy Management (BOEM) as the 2019-2024 offshore leasing program is developed."
###
ABOUT NOIA
NOIA is the only national trade association representing all segments of the offshore industry with an interest in the exploration and production of both traditional and renewable energy resources on the nation's outer continental shelf.  NOIA's mission is to secure reliable access and a fair regulatory and economic environment for the companies that develop the nation's valuable offshore energy resources in an environmentally responsible manner. The NOIA membership comprises about 250 companies engaged in business activities ranging from producing to drilling, engineering to marine and air transport, offshore construction to equipment manufacture and supply, telecommunications to finance and insurance, and renewable energy.