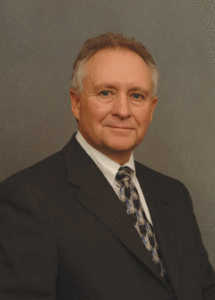 For Immediate Release: Wednesday, June 15, 2016
Contact:  Justin Williams, (202) 465-8464, jwilliams@nullnoia.org
NOIA Applauds Committee Passage of House Interior Appropriations Bill
Washington, D.C. - NOIA President Randall Luthi released the following statement after the House Appropriations Committee approved the 2017 Interior and Environment Appropriations bill:
"NOIA applauds Chairman Hal Rogers (R-KY), Chairman Ken Calvert (R-CA) and members of the House Appropriations Committee for passing the FY2017 Interior and Environment Appropriations bill out of committee. Despite the offshore oil and natural gas sector being a stalwart source of American jobs, a key part of our country's energy security, and one of the largest sources of government revenue for decades, the Obama administration has launched an unprecedented regulatory deluge on the offshore industry during its final year in office. Fortunately, this appropriations bill reverses some of that damage, with language relating to both the well control rule and proposed air quality rule.
"As currently written, BSEE's well control rule is the product of a flawed rulemaking process, and could actually decrease safety and increase risk. This is the case with the rule's overly prescriptive drilling margin provisions. The appropriations bill ensures that regulators can evaluate each offshore well based on its unique geological characteristics in determining the appropriate drilling margin, and this mirrors existing regulatory authority and practice. The language amounts to a technical correction of a very narrow portion of the massive rule, and the rest of the rule remains unchanged by this language.
"Likewise, BOEM released its proposed air quality rule before it completed the very air modeling studies it commissioned to inform the rule. This premature rule could result in BOEM disapproving an operator's Exploration Plan, Development and Production Plan or Development Operations Coordination Documents that would otherwise have been approved under existing regulations. Under a common-sense amendment led by Representatives John Culberson (R-TX) and Steven Palazzo (R-MS), and passed with bipartisan support, the appropriations bill would reasonably prevent BOEM from enforcing a final rule until their own modeling studies have been completed and publicly reviewed and commented upon.
"NOIA strongly urges consideration and passage of this bill by the full House."
###
ABOUT NOIA
NOIA is the only national trade association representing all segments of the offshore industry with an interest in the exploration and production of both traditional and renewable energy resources on the nation's outer continental shelf.  NOIA's mission is to secure reliable access and a fair regulatory and economic environment for the companies that develop the nation's valuable offshore energy resources in an environmentally responsible manner. The NOIA membership comprises about 300 companies engaged in business activities ranging from producing to drilling, engineering to marine and air transport, offshore construction to equipment manufacture and supply, telecommunications to finance and insurance, and renewable energy.