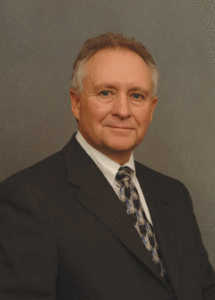 For Immediate Release: Friday, December 18, 2015
Contact: Nicolette Nye, (202) 465-8463, nicolette@nullnoia.org
Washington, D.C. – Today, Congress passed the Omnibus Appropriations bill, H.R. 2029, which includes an important provision lifting the existing U.S. crude oil export ban. U.S. oil exports will strengthen America's national and energy security and result in substantial benefits for consumers and job creation across the country. Although the bill did not include a key priority for the offshore energy industry –statutory language requiring incorporation of industry's significant concerns in the final Well Control Rule proposed by the Bureau of Safety and Environmental Enforcement (BSEE) – the National Ocean Industries Association (NOIA) played an instrumental role in inclusion of language requesting additional dialogue between Congress and the Administration regarding potential negative impacts of the proposed rule. NOIA will continue to work with our allies in Congress to leverage this language toward constructive actions from the Administration and/or additional legislative initiatives in the New Year.  NOIA President Randall Luthi commented on the bill:
"The U.S. is a top producer of oil and natural gas. Lifting the outdated ban on oil exports is a significant step in our national energy strategy that will grow our economy, strengthen America's national security and provide real benefits to consumers.  Allowing U.S. crude oil to be sold on the world market levels the playing field with oil exporting countries, including those that do not share America's values. Study after study has shown that lifting the ban will boost economic growth, lower gas prices, and create new American jobs.
"However, we must also update other policies that hold our country back from its full energy potential, including lifting the ban on energy development on the outer continental shelf.  About 87% of America's federal offshore areas remain closed off to oil and natural gas exploration and production.  This is inexcusable, and quite frankly, backwards. Other countries like Canada, Mexico, Norway, Brazil and Ghana are moving ahead with the exploration and development of new offshore areas, while the U.S. is falling behind.
"In addition, unnecessarily burdensome and unpredictable federal regulations in both the Gulf of Mexico and Alaska hurt America's long-term energy outlook and could put at risk the nearly 20% of our nation's domestic oil and natural gas supply that is produced in our offshore areas. Of particular note, the proposed Well Control Rule issued by BSEE, while formed under the mantra of safety, could actually have the opposite effect of decreasing safety and increasing risk of offshore operations. If the rule is finalized without substantial modifications to address safety concerns, a de facto moratorium could ensue in the Gulf of Mexico, jeopardizing nearly one-fifth of our nation's oil and gas supply. Congress had an opportunity to address this issue as part of the omnibus. While NOIA was disappointed by the absence of this legislative provision, we are pleased that report language was provided that encourages BSEE to further examine the rule and provide additional information to Congress before the rule is finalized.  We look forward to continuing to work with both Congress and the Administration to improve the proposed rule and ensure the safest operations offshore.
"Lifting the crude oil export ban is a great beginning, but progress on our national energy policies should not stop there.  It is our hope that Congress and the Administration will improve our national energy policies and regulatory framework to further strengthen our economy and national security," Luthi concluded.
In addition to the crude oil export provision and report language on BSEE's proposed well control rule, H.R. 2029 also includes a five-year extension of the wind production tax credit, which could be used for offshore wind projects.
###
ABOUT NOIA
NOIA is the only national trade association representing all segments of the offshore industry with an interest in the exploration and production of both traditional and renewable energy resources on the nation's outer continental shelf. NOIA's mission is to secure reliable access and a fair regulatory and economic environment for the companies that develop the nation's valuable offshore energy resources in an environmentally responsible manner. The NOIA membership comprises nearly 300 companies engaged in business activities ranging from producing to drilling, engineering to marine and air transport, offshore construction to equipment manufacture and supply, telecommunications to finance and insurance, and renewable energy.