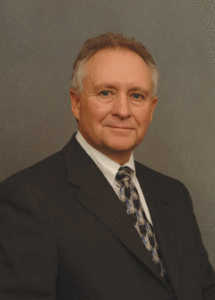 For Immediate Release: Friday, May 27, 2016
Contact:  Justin Williams, (202) 465-8464, jwilliams@nullnoia.org
NOIA Applauds Final EA on Offshore Fracking in California
Washington, D.C. – NOIA President Randall Luthi issued the following statement following today's release of BOEM and BSEE's report on offshore fracking:
"Today's final environmental assessment (EA) report by BOEM and BSEE reaffirms what our industry already knows: there are no significant environmental impacts from offshore fracking. Unlike the hyperbole released by many of the extreme environmental groups, the EA's findings are backed by ground-truthed science and are a testament to the hardworking men and women of our industry. They live, work, and play at the same beaches, fishing grounds, and coastal communities as millions of Americans, and are dedicated to a safe and environmentally sustainable workplace. Every day they live up to some of the strictest standards in the world – standards set by both the offshore industry and by the federal government.
"We hope this report quickly ends the moratorium on well stimulation techniques offshore California. Offshore energy is a vital source of jobs and revenue for both California and the U.S., and the sooner operations offshore California can resume the better."
###
ABOUT NOIA
NOIA is the only national trade association representing all segments of the offshore industry with an interest in the exploration and production of both traditional and renewable energy resources on the nation's outer continental shelf.  NOIA's mission is to secure reliable access and a fair regulatory and economic environment for the companies that develop the nation's valuable offshore energy resources in an environmentally responsible manner. The NOIA membership comprises about 300 companies engaged in business activities ranging from producing to drilling, engineering to marine and air transport, offshore construction to equipment manufacture and supply, telecommunications to finance and insurance, and renewable energy.