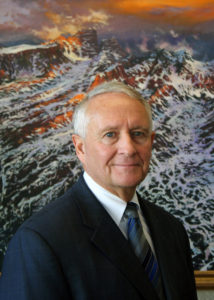 For Immediate Release: Friday, December 14, 2018
Contact:  Nicolette Nye, (202) 465-8463, nnye@nullnoia.org
NOIA Applauds Massive Wind Auction Offshore Massachusetts
Washington, D.C. – NOIA President Randall Luthi issued the following statement on the results of today's wind auction offshore Massachusetts:
"The National Ocean Industries Association (NOIA) applauds Interior Secretary Zinke and the Trump Administration on the historic and impressive results of today's auction of wind lease areas offshore Massachusetts, and we congratulate the successful bidders today – Equinor Wind, Vineyard Wind and Mayflower Wind Energy. All three winning companies are members of NOIA.
"Until today, a $405 million offshore wind lease sale in the U.S. was unheard of.  In fact, today's phenomenal sale results eclipse the results of all seven previous U.S. offshore lease sales combined and demonstrate that not only has offshore wind arrived in the U.S., but it is clearly set to soar. In addition, the level of participation today, especially from seasoned offshore oil and gas developers, exemplifies that the offshore industry is an advocate for the 'all of the above' energy portfolio.  Traditional sources of energy, such as oil and natural gas, and non-traditional sources, such as wind, will both play a vital role in providing home-grown jobs, revenue and energy security to the U.S. consumers.
"However, there are clouds on the horizon, because maintaining this tremendous level of interest from offshore wind developers requires a reliable inventory of regularly scheduled offshore wind sales and the ability to develop those resources. Coastal communities and extreme environmental groups opposing seismic surveying and the issuance of incidental harassment authorizations under the Marine Mammal Protection Act may literally take the wind out of these sales.  Just as it is for offshore oil and gas development, seismic surveying is vital for offshore wind development, specifically in the siting of wind turbines and transmission corridors.
"Unfortunately, a long-term pipeline of wind lease sales does not currently exist. In fact, with the exception of a sales proposed offshore New York or potentially California in 2020, there aren't any future lease sales scheduled, leaving nothing upon which developers can plan future investments.
"To keep investments flowing and truly grow both a U.S. offshore wind industry and the service and supply chain it will depend upon; NOIA continues to call on BOEM to develop an offshore wind leasing plan that schedules at least four 500MW lease sales annually, with a target of an additional 20GW of offshore wind by 2034.  Today's spectacular sale results suggest that goal could easily be met and even surpassed; yet America could miss out on this incredible energy opportunity if BOEM fails to open more areas in a timely fashion.
"Finally, as historic as this sale is, it is also a missed opportunity in terms of revenues that could be shared with Massachusetts and other coastal states in New England. Offshore revenue sharing with states and communities is an established policy with other forms of offshore energy development. While Massachusetts and the northeast coastal states will no doubt benefit from the jobs created and economic development related to seismic surveys and construction, operation and maintenance of the wind turbines, none will share a penny of the hundreds of millions of dollars received by the Federal government. Revenue sharing could have put millions in the pockets of coastal states and impacted communities and is a missed opportunity of this energy bonanza."
ABOUT NOIA
The National Ocean Industries Association (NOIA) is the only national trade association representing all segments of the offshore industry with an interest in the exploration and production of both traditional and renewable energy resources on the nation's outer continental shelf. NOIA's mission is to secure reliable access and a fair regulatory and economic environment for the companies that develop the nation's valuable offshore energy resources in an environmentally responsible manner. The NOIA membership comprises nearly 250 companies engaged in business activities ranging from producing to drilling, engineering to marine and air transport, offshore construction to equipment manufacture and supply, telecommunications to finance and insurance, and renewable energy.