For Immediate Release: Thursday, November 5, 2015
Contact:  Nicolette Nye, (202) 465-8463, nicolette@nullnoia.org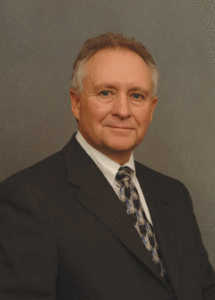 Washington, D.C. – NOIA President Randall Luthi  issued the following statement on legislation introduced today by House Natural Resources Committee Chairman Rob Bishop (R-UT):
"The National Ocean Industries Association (NOIA) applauds Chairman Rob Bishop (R-UT) and the House Natural Resources Committee for their bold action on this legislation, specifically the bill's sections dealing with investments in energy exploration and production on our nation's outer continental shelf (OCS). America's OCS, mainly the Gulf of Mexico, is the source of about 20 percent of our domestically produced oil and natural gas, and it is imperative we ensure efficient permitting of the activities that produce the valuable commodities that fuel our vehicles and economy and power our homes, businesses, schools, hospitals and more. The important investments in technological innovation and Science, Technology, Engineering & Math (STEM) education included in this legislation will also further strengthen America's energy security. The Protecting America's Recreation and Conservation (PARC) Act wisely seeks to sustain the primary source of funding for the Land and Water Conservation Fund (LWCF), America's offshore oil and natural gas production."
###
ABOUT NOIA
NOIA is the only national trade association representing all segments of the offshore industry with an interest in the exploration and production of both traditional and renewable energy resources on the nation's outer continental shelf.  NOIA's mission is to secure reliable access and a fair regulatory and economic environment for the companies that develop the nation's valuable offshore energy resources in an environmentally responsible manner. The NOIA membership comprises nearly 300 companies engaged in business activities ranging from producing to drilling, engineering to marine and air transport, offshore construction to equipment manufacture and supply, telecommunications to finance and insurance, and renewable energy.