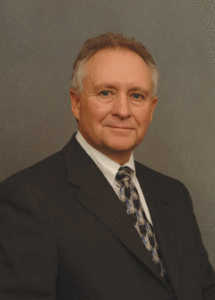 For Immediate Release: Monday, April 3, 2017
Contact:  Nicolette Nye, (202) 465-8463, nicolette@nullnoia.org
NOIA Applauds Proposed Repeal of Royalty Valuation Rule
Washington, D.C. - NOIA President Randall Luthi issued the following statement on DOI's proposal to repeal recent amendments to the Federal Royalty Valuation Rule:
"NOIA supports repeal of Interior's 2017 Royalty Valuation Rule, which would have created a cloud of regulatory uncertainty, put at risk billions of dollars of federal oil and gas leases and left much needed jobs and revenue for America on the table.  The offshore industry, which accounts for nearly a quarter of our nation's domestically produced oil and natural gas, needs a clear, consistent and fair regulatory environment to thrive.
"NOIA applauds Secretary Zinke for taking steps to repeal the rule and reevaluate changes to long-established royalty valuation regulations. The actions proposed by Interior today will enhance a climate of regulatory certainty and clarity, helping ensure that the U.S. remains the global energy leader.
"NOIA also thanks House Majority Whip Steve Scalise (R-LA), Congressman Scott Tipton (R-CO) and Senator Steve Daines (R-MT) for their efforts to ensure any royalty valuation changes are done in a fair, transparent and thoughtful manner."
ABOUT NOIA
NOIA is the only national trade association representing all segments of the offshore industry with an interest in the exploration and production of both traditional and renewable energy resources on the nation's outer continental shelf.  NOIA's mission is to secure reliable access and a fair regulatory and economic environment for the companies that develop the nation's valuable offshore energy resources in an environmentally responsible manner. The NOIA membership comprises about 300 companies engaged in business activities ranging from producing to drilling, engineering to marine and air transport, offshore construction to equipment manufacture and supply, telecommunications to finance and insurance, and renewable energy.