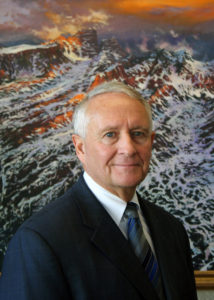 For Immediate Release: Friday, April 27, 2018
Contact:  Nicolette Nye, (202) 465-8463, nicolette@nullnoia.org
NOIA Applauds Proposed Revisions to Well Control Rule
Changes will Enhance Safety and Decrease Risk Offshore
 Washington, D.C. – NOIA President Randall Luthi issued the following statement on revisions to the Well Control Rule (WCR) announced today by the Bureau of Safety and Environmental Enforcement (BSEE): 
"NOIA applauds the Bureau of Safety and Environmental Enforcement's (BSEE) proposed revisions to the Well Control Rule (WCR).  As written, the existing rule is flawed with technical deficiencies and ambiguities that detract from safe operations. BSEE's proposed revisions to the WCR will enhance safety and decrease risk offshore.
"Safety and drilling experts from NOIA and other industry groups recommended changes to the existing rule that are supported by the latest technology, improve clarity, add certainty, increase efficiency and enhance offshore safety. BSEE's proposed revisions to the WCR do not, in any way, constitute a rollback in offshore safety.
"The 60 day comment period for the proposed rule is appreciated and provides an additional opportunity for industry experts to address provisions that may increase risk or reduce safety.  As we digest the details of the proposed rule, NOIA and our members look forward to offering constructive feedback to BSEE that will enhance the safe development of our nation's offshore oil and natural gas resources.
"Finally, this rule making exemplifies why regulations are best left to regulating agencies as opposed to making regulations by statute.  Particularly in the offshore energy industry, technology and standards are continually being upgraded and it is unlikely that Congress would revise a standard or regulation often enough to keep pace with technology and maintain the highest in safety measures."
###
ABOUT NOIA
NOIA is the only national trade association representing all segments of the offshore industry with an interest in the exploration and production of both traditional and renewable energy resources on the nation's outer continental shelf.  NOIA's mission is to secure reliable access and a fair regulatory and economic environment for the companies that develop the nation's valuable offshore energy resources in an environmentally responsible manner. The NOIA membership comprises about 250 companies engaged in business activities ranging from producing to drilling, engineering to marine and air transport, offshore construction to equipment manufacture and supply, telecommunications to finance and insurance, and renewable energy.