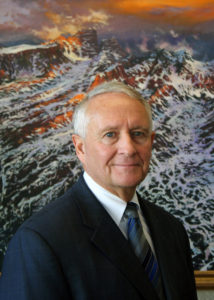 For Immediate Release: Friday, April 6, 2018
Contact:  Nicolette Nye, (202) 465-8463, nicolette@nullnoia.org
NOIA Applauds Secretary Zinke and BOEM for Moving Offshore Energy Forward
New York and Massachusetts Offshore Wind Announcements
Washington, D.C. – NOIA President Randall Luthi today issued the following statement regarding the Department of the Interior's announcements on wind leasing offshore of New York and Massachusetts.
"NOIA applauds the Department of the Interior (DOI) for pushing forward with offshore access by opening America's Outer Continental Shelf (OCS) for energy development. This Administration clearly understands that offshore access, exploration and development mean jobs, revenue and energy production for America.  America's offshore energy companies and workers stand ready to respond to this opportunity.
"The Massachusetts lease sale announced today by Secretary Zinke is welcome news to companies looking to support a pipeline of projects and grow a domestic supply chain and industry producing offshore wind power.  As the U.S. offshore wind industry grows, it is critical that DOI encourages a steady pipeline of projects allowing industry access and opportunity. By opening almost 400,000 acres offshore Massachusetts and readying lease sales, the Bureau of Ocean Energy Management (BOEM) is laying a pathway for job creation and energy production from America's Atlantic OCS.
"BOEM's New York Bight call builds on this forward momentum by evaluating a new area offshore New York for the potential opening of nearly 400 OCS lease blocks. Such an offering would provide significant opportunities and there is little doubt that companies would come prepared to make nominations.  Our hope is that the Administration provides the greatest access possible to this area, and to an important growing energy sector."
"Together with the Draft Proposed Program for increased offshore oil and natural gas leasing, today's announcements offer a broad-based energy foundation for the generations to come.  NOIA members appreciate this administration's commitment to creating jobs and strengthening America's energy security."
###
ABOUT NOIA
NOIA is the only national trade association representing all segments of the offshore industry with an interest in the exploration and production of both traditional and renewable energy resources on the nation's outer continental shelf.  NOIA's mission is to secure reliable access and a fair regulatory and economic environment for the companies that develop the nation's valuable offshore energy resources in an environmentally responsible manner. The NOIA membership comprises about 250 companies engaged in business activities ranging from producing to drilling, engineering to marine and air transport, offshore construction to equipment manufacture and supply, telecommunications to finance and insurance, and renewable energy.