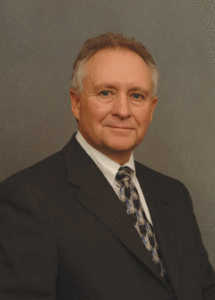 For Immediate Release: Wednesday, December 16, 2015
Contact: Nicolette Nye, (202) 465-8463, nicolette@nullnoia.org

Washington, D.C. – NOIA President Randall Luthi issued the following statement cheering omnibus spending bill language lifting the ban on U.S. crude oil exports: 
"NOIA is pleased to see language included in the omnibus that will lift the crude oil export ban, a relic of the 1970s that has created an unfair situation for American consumers and our country – both economically and from a national security perspective.  By passing this legislation and lifting the ban, Congress will set the stage for economic growth, stronger national security, and benefits to consumers all across the U.S."
###
ABOUT NOIA
NOIA is the only national trade association representing all segments of the offshore industry with an interest in the exploration and production of both traditional and renewable energy resources on the nation's outer continental shelf. NOIA's mission is to secure reliable access and a fair regulatory and economic environment for the companies that develop the nation's valuable offshore energy resources in an environmentally responsible manner. The NOIA membership comprises nearly 300 companies engaged in business activities ranging from producing to drilling, engineering to marine and air transport, offshore construction to equipment manufacture and supply, telecommunications to finance and insurance, and renewable energy.