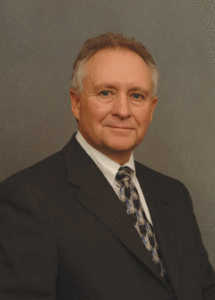 For Immediate Release: Tuesday, December 20, 2016
Contact:  Nicolette Nye, (202) 465-8463, nnye@nullnoia.org
NOIA Decries Obama Withdrawal of Offshore Areas, Looks Forward to Trump Administration
 Washington, D.C. – National Ocean Industries Association President Randall Luthi today issued the following statement on the withdrawal of portions of the Atlantic and Arctic Oceans from future oil and natural gas leasing:
"President Obama's short sighted, unilateral withdrawal of Atlantic and Arctic Ocean areas from future oil and gas leasing not only risks the long-term energy security and energy leadership position of the United States, it violates the letter and spirit of the law. Such an expansive withdrawal, particularly when argued as being 'permanent', is clearly inconsistent with the Outer Continental Shelf Land Act's steadfast declaration that '... the Outer Continental Shelf is a vital national resource reserve held by the Federal Government for the public, which should be made available for expeditious and orderly development, subject to environmental safeguards, in a manner which is consistent with the maintenance of competition and other national needs ...' 
"Furthermore, today's decision puts the United States at a competitive disadvantage and sacrifices thousands of potential jobs and billions of dollars in government revenue. While other countries are ramping up offshore oil and natural gas exploration in the Arctic and in the Atlantic basin, President Obama has benched the United States, dismissing his own advisors who have argued that energy development, particularly in the Arctic, is imperative to our national security.
"Today's decision also ignores that global energy demand is projected to increase by as much as 48% by 2040, and that fossil fuels are projected to meet about 80% of that demand.  A robust offshore leasing program is crucial not only to meeting America's domestic energy needs, but to providing an affordable, reliable and safe source of oil and natural gas to developing nations.
"We are hopeful that the incoming Trump administration can repair some of the damage done to the offshore energy industry and America's energy security over the past eight years by putting policies in place that increase, rather than decrease, access to federal offshore areas."
ABOUT NOIA
NOIA is the only national trade association representing all segments of the offshore industry with an interest in the exploration and production of both traditional and renewable energy resources on the nation's outer continental shelf.  NOIA's mission is to secure reliable access and a fair regulatory and economic environment for the companies that develop the nation's valuable offshore energy resources in an environmentally responsible manner. The NOIA membership comprises about 300 companies engaged in business activities ranging from producing to drilling, engineering to marine and air transport, offshore construction to equipment manufacture and supply, telecommunications to finance and insurance, and renewable energy.