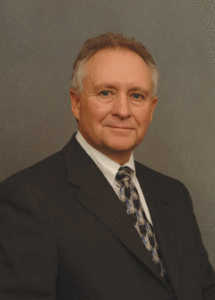 For Immediate Release: Monday, February 29, 2016
Contact: Nicolette Nye, (202) 465-8463, nicolette@nullnoia.org
Washington, D.C. - National Ocean Industries Association President Randall Luthi issued the following statement supporting the Atlantic Offshore Energy Caucus's call for DOI retention of proposed Atlantic lease sale:
"I am pleased that the Congressional Atlantic Offshore Energy Caucus has reinforced their support for oil and gas exploration and production off the coasts of Virginia, North Carolina, South Carolina and Georgia by calling on Secretary of the Interior Sally Jewell to keep the proposed Atlantic lease sale in the 2017-2022 OCS oil and gas leasing program.  NOIA members also strongly support the proposed lease sale in the Atlantic OCS, an area which has not been included in a leasing program since the 1980's.  In fact, over 85 percent of the outer continental shelf has been shuttered to exploration for decades.  It is time that this decades-old ban is lifted.
"Opening new offshore areas for energy development could provide substantial benefits to all Americans, especially those who reside in the Atlantic states.  In fact, one study shows that opening the entire Atlantic OCS could (by 2035) create more than 280,000 jobs annually, generate more than $51 billion in new revenue for the government, contribute more than $24 billion per year to the U.S. economy, and add more than 1.3 million barrels of oil equivalent per day to domestic energy production.
"Offshore energy development is not a partisan issue. House and Senate Democrats and Republicans and a majority of the American public have expressed their support for the safe exploration and production of America's offshore energy resources. Furthermore, for decades in the Gulf of Mexico and other places around the world, energy development, conservation efforts, and other industries -- be it tourism, commercial or recreational fishing, or others -- have not only coexisted, but thrived alongside each other.  We have no reason to expect a different outcome in the Atlantic.
"NOIA joins in the message of the Atlantic Offshore Energy Caucus and strongly urges Secretary Jewell and BOEM to keep all areas currently in the DPP in the next proposed version of the program, including the proposed Atlantic lease sale 260."
About NOIA
NOIA is the only national trade association representing all segments of the offshore industry with an interest in the exploration and production of both traditional and renewable energy resources on the nation's outer continental shelf.  NOIA's mission is to secure reliable access and a fair regulatory and economic environment for the companies that develop the nation's valuable offshore energy resources in an environmentally responsible manner. The NOIA membership comprises about 300 companies engaged in business activities ranging from producing to drilling, engineering to marine and air transport, offshore construction to equipment manufacture and supply, telecommunications to finance and insurance, and renewable energy. Learn more at www.noia.org.