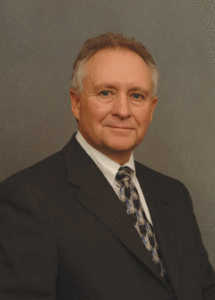 For Immediate Release: Tuesday, January 12, 2016
Contact: Nicolette Nye, (202) 465-8463, nicolette@nullnoia.org
Washington, D.C. - NOIA President Randall Luthi issued the following statement in advance of President Obama's 2016 State of the Union Address:
"As President Obama highlights his achievements and remaining goals in his State of the Union address, he should return to what used to be his core mission of developing all forms of energy.  Climate change concerns should not overshadow the environmental, economic and national security benefits of a broad based energy policy. Even as he establishes the legacy of his Administration, the people of the U.S. need, and are going to need, both traditional and non-traditional forms of energy The fact is that even taking growing renewable energy sources into account, traditional fuels, including oil and natural gas, are expected to supply over about 88 percent of the world's energy needs for at least the next generation.
"While America is now the leading global producer of oil and natural gas, this is due largely to production from state and private lands, and has occurred in spite of, not because of, federal policies.  In fact, a slew of new federal regulations threaten to stifle oil and gas activity, particularly offshore.  This regulatory fiat is happening at the worst possible time, when the industry is experiencing a severe downturn.
"In the next few months, the Administration will take the next step in developing the 2017-2022 Outer Continental Shelf (OCS) leasing program, which includes a proposal to reopen portions of the Atlantic seaboard, last explored in the 1980s.  Federal policies currently keep more than 85 percent of the OCS  shuttered to exploration and development, including the entire Atlantic Coast, Pacific Coast, and the Eastern Gulf of Mexico.  The President could use tonight's address to show his commitment to all forms of U.S. energy and indicate his support for a true all-of-the-above energy strategy that strengthens America's economy, creates thousands of new jobs, and enhances our energy and national security."
About NOIA
NOIA is the only national trade association representing all segments of the offshore industry with an interest in the exploration and production of both traditional and renewable energy resources on the nation's outer continental shelf.  NOIA's mission is to secure reliable access and a fair regulatory and economic environment for the companies that develop the nation's valuable offshore energy resources in an environmentally responsible manner. The NOIA membership comprises about 300 companies engaged in business activities ranging from producing to drilling, engineering to marine and air transport, offshore construction to equipment manufacture and supply, telecommunications to finance and insurance, and renewable energy. Learn more at www.noia.org.