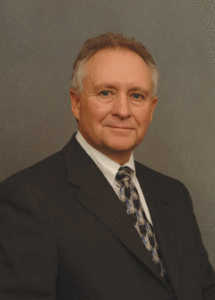 For Immediate Release: Tuesday, December 15, 2015
Contact: Nicolette Nye, (202) 465-8463, nicolette@nullnoia.org

Washington, D.C. – NOIA President Randall Luthi issued the following statement regarding a report released today by SELC which attempts to discredit an earlier study by Quest Offshore:
"The Quest Study estimates the potential for jobs, economic activity and government revenue that could be generated from Atlantic development, assuming reasonable government policies supporting energy development are in place.  Completed in 2013, the Quest report was never intended, nor could it have been expected, to predict federal policy in 2015.  Thus, the SELC report misses the forest for the trees; the fact remains that Atlantic oil and gas activity holds the potential to add tens of thousands of jobs and billions of dollars in revenue and investment to Atlantic states.
"No one can predict future government policy, but with the Atlantic lease sale proposed for 2021, stakeholders have over five years to get a revenue sharing agreement in place for all coastal states, complementing the lion's share of economic benefits that will be derived from jobs, direct investment and GDP growth. NOIA and other proponents of offshore energy development strongly support legislation that will ensure revenue sharing for Atlantic states. What is important to note is that the groups claiming that revenue sharing will be difficult to achieve are the very groups that are actively lobbying Capitol Hill against revenue sharing legislation; if these groups truly supported coastal communities they would support revenue sharing efforts in D.C. Their tactics are disingenuous at best.
"The SELC report also misses the mark in failing to recognize the long-standing compatibility of offshore oil and natural gas with tourism and fishing. The Gulf of Mexico contributes 20% of our domestic oil and natural gas production, while the recreational fishing industry employs about 150,000 along the entire Gulf Coast and contributes over $7 billion to states and local economies. In addition, Gulf Coast communities host tens of millions of visitors each year and support a $20 billion tourism industry.
"Finally, the SELC report continues a pattern by opponents of offshore opportunities of throwing up red herrings in an attempt to stop all exploration activities, including seismic surveying, which could provide vital information to make informed science-based energy decisions in the future. Energy policy should not be based on the misguided narrative that today's oil and gas market conditions will be tomorrow's reality.  History shows that the offshore oil and gas business is much more concerned with long-term market conditions, measuring its project time horizons in decades."
###
ABOUT NOIA
NOIA is the only national trade association representing all segments of the offshore industry with an interest in the exploration and production of both traditional and renewable energy resources on the nation's outer continental shelf. NOIA's mission is to secure reliable access and a fair regulatory and economic environment for the companies that develop the nation's valuable offshore energy resources in an environmentally responsible manner. The NOIA membership comprises nearly 300 companies engaged in business activities ranging from producing to drilling, engineering to marine and air transport, offshore construction to equipment manufacture and supply, telecommunications to finance and insurance, and renewable energy.