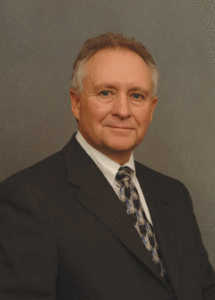 For Immediate Release: Tuesday, October 24, 2017
Contact:  Nicolette Nye, (202) 465-8463, nicolette@nullnoia.org
NOIA Statement on Largest Ever Proposed Offshore Lease Sale 
Washington, DC –National Ocean Industries Association (NOIA) President Randall Luthi issued the following statement on Proposed Gulf of Mexico Oil and Gas Lease Sale 250. 
"In announcing the largest ever Gulf of Mexico oil and gas lease sale, the Trump Administration continues to keep its promises regarding the advancement of an 'all the above' energy policy leading to U.S. energy dominance.  The historic size of lease offerings in Proposed Lease Sale 250 presents an unprecedented opportunity for the industry to safely produce reliable and affordable oil and natural gas for American consumers, bolster the U.S. economy and increase domestic energy security.  NOIA applauds Secretary Zinke and the Department of Interior and looks forward to this historic sale.
"Offshore lease sales are an integral part of a good national policy to provide energy sustainability, but cannot achieve energy dominance alone. NOIA looks forward to working with the Secretary in developing a royalty policy that benefits both the US government and those who actually do the work of exploration and development. In addition, NOIA supports efforts to continue to winnow out the regulations that are there for regulations sake and not to promote and preserve safe and timely development of the OCS."
###
ABOUT NOIA
NOIA is the only national trade association representing all segments of the offshore industry with an interest in the exploration and production of both traditional and renewable energy resources on the nation's outer continental shelf.  NOIA's mission is to secure reliable access and a fair regulatory and economic environment for the companies that develop the nation's valuable offshore energy resources in an environmentally responsible manner. The NOIA membership comprises approximately 250 companies engaged in business activities ranging from producing to drilling, engineering to marine and air transport, offshore construction to equipment manufacture and supply, telecommunications to finance and insurance, and renewable energy.