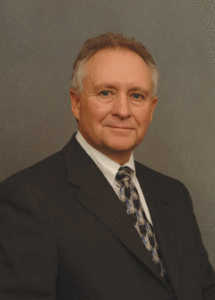 For Immediate Release: Tuesday, September 15, 2015
Contact:  Nicolette Nye, (202) 465-8463, nicolette@nullnoia.org
Washington, D.C. – NOIA President Randall Luthi issued the following statement on today's field hearing in New Orleans on "The Impacts of Federal Policies on Energy Production and Economic Growth in the Gulf":
"Today's field hearing was an excellent opportunity for Members of Congress to hear more about the benefits and challenges of U.S. offshore energy development, which accounts for nearly 20 percent of America's domestically-produced oil and natural gas. I am pleased that these lawmakers also took the opportunity to see first-hand the industry's strong safety culture in action during a visit to an offshore deepwater drillship in the Gulf of Mexico.
"The Gulf of Mexico is the hub of our nation's offshore energy production and is one of the major economic engines for the region, providing hundreds of thousands of jobs and billions of dollars to the economy and government.  NOIA applauds the committee for taking time to explore existing and pending regulations in the Gulf and for highlighting the fact that more regulations don't necessarily mean safer operations.  We agree with the committee that these efforts should be approached carefully and thoughtfully so as to minimize unintended consequences.
"NOIA and its member companies are committed to safe and responsible offshore operations.  In a recent joint industry trade letter to the Bureau of Safety and Environmental Enforcement (BSEE), NOIA commented that some requirements in its proposed Well Control Rule are so prescriptive that they might actually result in decreased safety offshore, undermining the intent of the rule.  Continued dialogue between regulators and industry experts will aid in the development of a final rule that is more workable and effective."
###
ABOUT NOIA
NOIA is the only national trade association representing all segments of the offshore industry with an interest in the exploration and production of both traditional and renewable energy resources on the nation's outer continental shelf.  NOIA's mission is to secure reliable access and a fair regulatory and economic environment for the companies that develop the nation's valuable offshore energy resources in an environmentally responsible manner. The NOIA membership comprises more than 325 companies engaged in business activities ranging from producing to drilling, engineering to marine and air transport, offshore construction to equipment manufacture and supply, telecommunications to finance and insurance, and renewable energy.