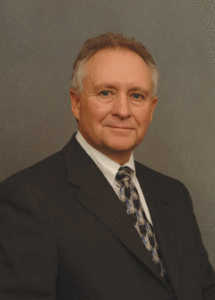 For Immediate Release: Thursday, April 14, 2016
Contact:  Nicolette Nye, (202) 465-8463, nicolette@nullnoia.org
NOIA Statement on Final Well Control Rule
Washington, D.C. - NOIA President Randall Luthi issued the following statement on the Final Well Control Rule released today:
"The good news for industry today is that we are now learning what is actually in the final well control rule. We are gratified that some industry concerns were addressed. When regulations require retrofitting existing equipment or the use of new technology, it is best to have a reasonable implementation time. This was important to industry, and on that aspect BSEE agreed and extended many of the proposed timelines. However, the final language on the prescriptive drilling margin may not completely address valid concerns expressed by some of our members. Therefore, the implementation scheme of that section will be key as regulators move forward under the rule. There may very well be more earwigs tucked away in the corn, but we are just now beginning to peel back the layers of this massive rule.
"We cannot ignore, however, that the release of the final rule culminates a rulemaking process that was flawed. For months, members of Congress, industry trade associations, oil and gas companies and their employees weighed in on the rule, urging the regulators and the White House to take more public comment, consider new economic studies, and pull back and rewrite portions of the rule.  Like trying to hit a bullseye while blindfolded, no one received meaningful feedback and everyone was left guessing whether their input had hit the mark and would be reflected in the final rule.
"In the end, nothing is more important to the oil and gas industry than safety; and cooperation and collaboration with federal regulators from planning to execution is still the best and safest policy.   Industry has put sweeping new safety standards in place over the last six years, and we welcome effective regulations that support and enhance our efforts to safely and cleanly deliver the energy America needs."
###
ABOUT NOIA
NOIA is the only national trade association representing all segments of the offshore industry with an interest in the exploration and production of both traditional and renewable energy resources on the nation's outer continental shelf.  NOIA's mission is to secure reliable access and a fair regulatory and economic environment for the companies that develop the nation's valuable offshore energy resources in an environmentally responsible manner. The NOIA membership comprises about 300 companies engaged in business activities ranging from producing to drilling, engineering to marine and air transport, offshore construction to equipment manufacture and supply, telecommunications to finance and insurance, and renewable energy.