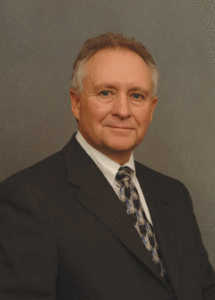 For Immediate Release: Saturday, October 17, 2015
Contact:  Nicolette Nye, (202) 465-8463, nicolette@nullnoia.org
Washington, D.C. – NOIA President Randall Luthi today issued the following statement regarding the Interior Department's decision to cancel two offshore Alaska lease sales and deny requests to extend current Alaska offshore leases:
"The cancellation of scheduled federal lease sales offshore Alaska and the denial of lease suspension requests from Statoil and Shell are extremely disappointing and short-sighted. It is clear that this Administration used Shell's recent dry-hole experience as an excuse for a political exit from the Alaska offshore area. The Shell outcome should not have resulted in the cancellation of these two sales, which have been scheduled since 2012. Shell proved that exploration and drilling can be done safely in the Arctic, but the real challenge was navigating under the regulatory thumb of the Federal government.
"The overall potential oil and gas outlook of offshore Alaska remains enormous. Government estimates show the region could hold over 24 billion barrels of oil and over 104 trillion cubic feet of natural gas. The world will continue to need more, not less, energy and the rest of the Arctic will likely continue to be explored by other countries such as Russia and China, while the U.S. oil and gas industry is unfortunately forced to sit on the sidelines.
"Without a doubt this is the most energy ignorant Administration in our lifetime. The sales could have set up a long term plan for continued energy sufficiency and independence. Even with the downturn in oil prices, most prognosticators say we are going to be using oil and natural gas heavily for the next generation or two. This cavalier and short- sighted decision does nothing to help Alaskan natives or our nation's energy sufficiency and reliability."
###
ABOUT NOIA
NOIA is the only national trade association representing all segments of the offshore industry with an interest in the exploration and production of both traditional and renewable energy resources on the nation's outer continental shelf.  NOIA's mission is to secure reliable access and a fair regulatory and economic environment for the companies that develop the nation's valuable offshore energy resources in an environmentally responsible manner. The NOIA membership comprises nearly 300 companies engaged in business activities ranging from producing to drilling, engineering to marine and air transport, offshore construction to equipment manufacture and supply, telecommunications to finance and insurance, and renewable energy.