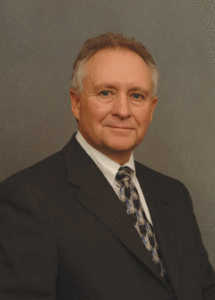 For Immediate Release: Monday, February 1, 2016
Contact: Nicolette Nye, (202) 465-8463, nicolette@nullnoia.org
Washington, D.C. - NOIA President Randall Luthi issued the following statement today regarding new cost impact findings for the proposed well control rule:
"The Wood McKenzie study released today on the costs of BSEE's proposed well control rule is a clear reminder of the consequences that unnecessarily burdensome regulations have on the U.S. economy and our country's energy security.  While the proposed well control rule purports to improve safety, an overly prescriptive rule may actually decrease safety and increase risk and, as the study shows, put over 100,000 jobs at risk, cost the U.S. economy upwards of $400 billion, and jeopardize as much as 35 percent of offshore energy production.   A federal regulation of this magnitude must be carefully crafted to actually focus on ways to improve safety and allow companies to adopt its requirements in a safe and practical manner, instead of the current approach which seems to be designed around a political objective and deadline.  Getting this rule right is more important than rushing the rule out on an arbitrary deadline. We urge the Administration to carefully consider the findings of this study before finalizing the rule."
About NOIA
NOIA is the only national trade association representing all segments of the offshore industry with an interest in the exploration and production of both traditional and renewable energy resources on the nation's outer continental shelf.  NOIA's mission is to secure reliable access and a fair regulatory and economic environment for the companies that develop the nation's valuable offshore energy resources in an environmentally responsible manner. The NOIA membership comprises about 300 companies engaged in business activities ranging from producing to drilling, engineering to marine and air transport, offshore construction to equipment manufacture and supply, telecommunications to finance and insurance, and renewable energy. Learn more at www.noia.org.