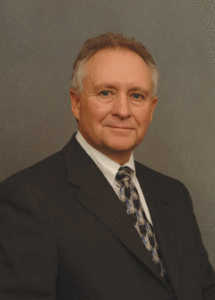 For Immediate Release: Wednesday, August 19, 2015
Contact:  Nicolette Nye, (202) 465-8463, nicolette@nullnoia.org
Washington, D.C. – NOIA President Randall Luthi today issued the following statement following DOI's Western Gulf of Mexico Lease Sale:
 "While disappointing, the results of this lease sale are not surprising and accurately reflect the current environment of low commodity prices and increasing regulatory changes and uncertainty.  The entire oil and natural gas industry, particularly the offshore segment, is understandably being very cautious about spending money.  The companies that did participate in this sale should be appreciated for their faith in a bright energy future and in the potential of the Gulf of Mexico in spite of discouraging market and other conditions.
"Each lease purchased shows a commitment to job creation, economic growth and increased energy security. This commitment comes in spite of mixed energy messages coming out of Washington D.C.  Just this week, Shell was given its final permit to drill off Alaska, but the next day, potentially costly and devastating methane regulations were proposed and a leading presidential candidate announced her opposition to drilling in the Arctic, completely dismissing the regulatory and safety mechanisms in place.
"As other countries continue to open up their offshore oil and natural gas resources, the U.S. should truly be concentrating on a broad energy policy, firmly based upon the wise and continued development of fossil fuels and complemented by renewables. Today's lease sale was quick, quiet and small, but it is still a step in the right direction and will create jobs, boost economic activity, and strengthen US energy security. We are hopeful that policy makers in Washington will acknowledge these benefits and validate their importance to our nation's economic and energy health by opening up new offshore areas for exploration and development."
###
ABOUT NOIA
NOIA is the only national trade association representing all segments of the offshore industry with an interest in the exploration and production of both traditional and renewable energy resources on the nation's outer continental shelf.  NOIA's mission is to secure reliable access and a fair regulatory and economic environment for the companies that develop the nation's valuable offshore energy resources in an environmentally responsible manner. The NOIA membership comprises more than 320 companies engaged in business activities ranging from producing to drilling, engineering to marine and air transport, offshore construction to equipment manufacture and supply, telecommunications to finance and insurance, and renewable energy.