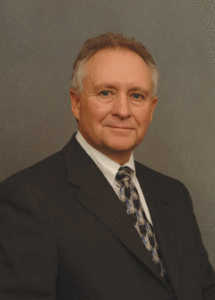 For Immediate Release: Friday, August 14, 2015
Contact: Nicolette Nye, (202) 465-8463, nicolette@nullnoia.org
Washington, D.C. – NOIA President Randall Luthi today issued the following statement supporting DOI's Western Gulf of Mexico Lease Sale scheduled for next week:
 "The call to delay next week's Department of the Interior Western Gulf of Mexico oil and natural gas lease sale shows how out of touch with energy reality and the American people some extremist environmental groups are.
"Due to low oil prices and increasing regulatory burden, this is not expected to be a momentous sale, but even so, the oil and gas industry will add hundreds of thousands of dollars to the U.S. Treasury.  Offshore oil and gas activities have funded the Land and Water Conservation Fund (LWCF) for many years, even though there is little direct benefit to the offshore industry.  Delaying the sale due to concerns that the LWCF has not been re-authorized is the epitome of the tail wagging the dog. The problem is with how the LWCF funds have been used, not with the funding source. These groups should be working with Congress to see that the LWCF truly reflects the needs and desires of the public and the conservation community.  Their current effort would leave the LWCF with no funding.
"This is just another misguided and desperate attempt to shut down oil and natural gas production at all costs, and ignores projections showing that U.S. consumers will rely largely upon traditional fuels well into the future.  U.S. consumers are currently reaping the benefits of low gasoline prices. To delay or halt lease sales would result in fewer jobs, less revenue to governments, weakened energy security, and higher gasoline prices. "
Related Story:
Conservationists push White House to postpone next week's Gulf drilling auction
Posted on August 13, 2015 | By Jennifer A. Dlouhy
###
ABOUT NOIA
NOIA is the only national trade association representing all segments of the offshore industry with an interest in the exploration and production of both traditional and renewable energy resources on the nation's outer continental shelf. NOIA's mission is to secure reliable access and a fair regulatory and economic environment for the companies that develop the nation's valuable offshore energy resources in an environmentally responsible manner. The NOIA membership comprises more than 320 companies engaged in business activities ranging from producing to drilling, engineering to marine and air transport, offshore construction to equipment manufacture and supply, telecommunications to finance and insurance, and renewable energy.