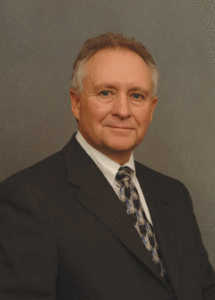 For Immediate Release: Thursday, November 2, 2017
Contact:  Justin Williams, (202) 465-8464, jwilliams@nullnoia.org
NOIA Welcomes Tax Reform Action
 Washington, D.C. NOIA President Randall Luthi issued the following statement after House Committee on Ways and Means Chairman Kevin Brady (R-TX) introduced the Tax Cuts and Jobs Act:
"Today's tax reform bill begins the process of much needed action on tax reform and brings the potential of a brighter future for U.S. businesses and workers. U.S. companies, including those who help produce homegrown energy, need the economic certainty brought by a fairer and more competitive tax system. While overall pleased with today's bill, NOIA  is aware of concerns with the modifications of some of the tax provisions concerning offshore wind, and encourages further discussion on the overall effect on energy production.
"The U.S. energy industry is second-to-none in its ingenuity and technical achievement, but it needs regulatory certainty, simplicity and clarity, which includes taxes, if we are to become a long-term world energy leader. A reformed tax system, which is focused on letting U.S. workers and businesses keep more of their hard-earned paychecks for re-investment, will increase our ability to compete globally, bringing more jobs, more investment and more opportunities to our shores."
###
ABOUT NOIA
NOIA is the only national trade association representing all segments of the offshore industry with an interest in the exploration and production of both traditional and renewable energy resources on the nation's outer continental shelf.  NOIA's mission is to secure reliable access and a fair regulatory and economic environment for the companies that develop the nation's valuable offshore energy resources in an environmentally responsible manner. The NOIA membership comprises approximately 250 companies engaged in business activities ranging from producing to drilling, engineering to marine and air transport, offshore construction to equipment manufacture and supply, telecommunications to finance and insurance, and renewable energy.