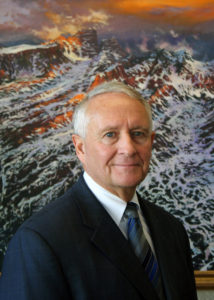 For Immediate Release: Monday, February 19, 2019
Contact:  Justin Williams, (202) 465-8464, jwilliams@nullnoia.org
The Offshore Wind for Territories Act Supports Stronger U.S. Territories
NOIA President Randall Luthi released the following statement after Senator Bill Cassidy (R-LA) and Senator Brian Schatz (D-HI) introduced the Offshore Wind for Territories Act to the Senate:
"NOIA applauds the bipartisan leadership of Senator Cassidy and Senator Schatz in introducing the Offshore Wind for Territories Act to the Senate. The U.S. territories are in need of improved energy security and new sources of economic growth. This bill can achieve both for our territories.
"Thanks to the leadership of Representative Jenniffer González-Colón (R-PR), the House already has its version of this bill. NOIA is excited to work with both Chambers to pass this bipartisan legislation to improve the lives of the millions of Americans who call the U.S. territories home."
###
ABOUT NOIA
NOIA is the only national trade association representing all segments of the offshore industry with an interest in the exploration and production of both traditional and renewable energy resources on the nation's outer continental shelf.  NOIA's mission is to secure reliable access and a fair regulatory and economic environment for the companies that develop the nation's valuable offshore energy resources in an environmentally responsible manner. The NOIA membership comprises about 250 companies engaged in business activities ranging from producing to drilling, engineering to marine and air transport, offshore construction to equipment manufacture and supply, telecommunications to finance and insurance, and renewable energy.