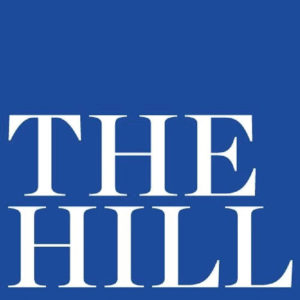 The Hill | January 6, 2017 | Sayers Tuzroyluk, Sr.
In the name of climate change initiatives President Obama has, over the course of his presidency, marginalized the voices of the Arctic Iñupiat while destroying our ability to develop a stable economy in Arctic Alaska. He has used our region as a platform to launch conservation efforts that further his own political agenda while discriminating against the needs of our people.
On Dec 20, President Obama released a statement and a presidential memorandum – both tied to a partnership with Canadian Prime Minister Trudeau to "embrace opportunities and confront challenges in the changing Arctic." The announcements and corresponding executive orders, however, accomplish neither.
Instead, his actions represent the administration's continued failure to acknowledge the people of the Arctic who once put much faith in his Arctic strategies. Alaska Natives have worked hard to become meaningful contributors to policy issues affecting our people, only to find out our voices have once again not been heard.
When Obama visited Alaska in 2015, he vowed to work with indigenous Natives and with the state of Alaska towards realistic solutions for the future sustainability of our villages. We are still waiting on tangible initiatives to deliver on this promise.
The White House statement talks about developing "a strong, sustainable and viable Arctic economy and ecosystem." However, for the president to infer this will be accomplished through "low-impact shipping, science-based management of marine resources, and free from the future risks of offshore oil and gas activity" gives us no realistic hope of developing a sustainable economy.
As members of the Arctic community, we have consistently expressed the need for investment in research, infrastructure, and other capabilities that complement the existing economy of our region. Like that of our Canadian Inuit family, our economy is directly tied to resource development. However, through recent executive actions, Arctic resource development has been taken off the table with blatant disregard to local needs and input.
His executive orders have effectively squashed any opportunities for continued development of our region, along with the possibility of federal investments in search and rescue, climate change adaptation, community development and oil spill response – to name a few.
Read the full op-ed here.
Sayers Tuzroyluk, Sr. President, Voice of the Arctic Inupiat. Voice of the Arctic Iñupiat (VOAI) is a 501(c)4 nonprofit organization established to provide direct input from the Inupiat people in matters of Arctic policy.