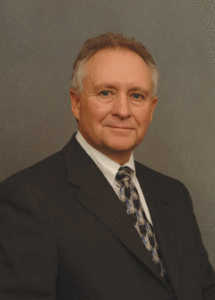 For Immediate Release: Wednesday, January 13, 2016
Contact: Nicolette Nye, (202) 465-8463, nicolette@nullnoia.org
Washington, D.C. - NOIA President Randall Luthi issued the following statement following President Obama's 2016 State of the Union Address:
"The President missed a golden opportunity to promote a broad-based energy policy consisting of both traditional and non-traditional sources of energy.  Instead, he used rhetoric that dismissed the efforts of the men and women in the oil and natural gas industry by not recognizing that exploration, production and related activities provide tremendous economic benefits and thousands upon thousands of jobs – even in these times of low commodity prices.  The fact that American consumers are now enjoying low gasoline prices is due more to the efforts of these men and women, than to any White House efforts.
"In addition, the President failed to mention that oil and natural gas producers pay billions of dollars in rents, royalties, bids and taxes.  Contrary to the rhetoric of this Administration, the oil and natural gas industry pays its fair share and also provides reliable, affordable and safe energy that improves our standard of living and has made the United States a global energy leader."
About NOIA
NOIA is the only national trade association representing all segments of the offshore industry with an interest in the exploration and production of both traditional and renewable energy resources on the nation's outer continental shelf.  NOIA's mission is to secure reliable access and a fair regulatory and economic environment for the companies that develop the nation's valuable offshore energy resources in an environmentally responsible manner. The NOIA membership comprises about 300 companies engaged in business activities ranging from producing to drilling, engineering to marine and air transport, offshore construction to equipment manufacture and supply, telecommunications to finance and insurance, and renewable energy. Learn more at www.noia.org.