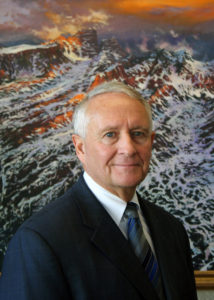 For Immediate Release: Thursday, February 28, 2019
Contact:  Justin Williams, (202) 465-8464, jwilliams@nullnoia.org
Representative Graves Will Bring a Balanced & Informed Voice to House Climate Change Committee
Washington, D.C. - NOIA President Randall Luthi released the following statement after Representative Garret Graves (R-LA) was named the Ranking Member of the House Select Committee on the Climate Crisis:
"NOIA strongly endorses the selection of Congressman Graves to be Ranking Member of the Select Committee on the Climate Crises.  This Committee will be particularly prone to hyperbole and uber-scrutiny from all sides of climate and energy issues. Congressman Graves has shown that he is thorough, thoughtful and balanced. Like all Louisianans, he fully understands that energy development and protection of the environment are compatible and feasible. He brings a great deal of environmental and energy knowledge to the committee."
ABOUT NOIA
NOIA is the only national trade association representing all segments of the offshore industry with an interest in the exploration and production of both traditional and renewable energy resources on the nation's outer continental shelf.  NOIA's mission is to secure reliable access and a fair regulatory and economic environment for the companies that develop the nation's valuable offshore energy resources in an environmentally responsible manner. The NOIA membership comprises about 250 companies engaged in business activities ranging from producing to drilling, engineering to marine and air transport, offshore construction to equipment manufacture and supply, telecommunications to finance and insurance, and renewable energy.