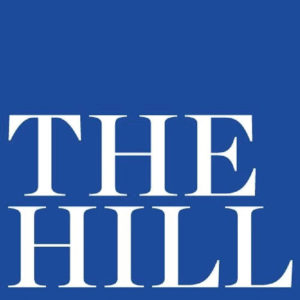 The Hill | January 23, 2017 | Lucas Frances
A recent opinion submitted by Duane Miller lauded former President Obama's closure of America's Arctic to future exploration. The author correctly states that, "As a major economy, we need a strategic, diversified approach to energy development," but then goes on to reach exactly the wrong conclusion for how we should achieve that goal.  Closing off America's largest domestic oil and gas resource, not only ignores fundamental questions over our future energy security, but also the wishes of a majority of Alaskans.
Exactly one month before leaving office, the former President invoked an obscure and rarely used provision in a 1953 law, to designate the vast majority of the U.S. Arctic Ocean "indefinitely" off limits to future offshore oil and gas development. For good measure, the Obama administration also removed the planned Arctic lease sales in the existing 5-Year Plan and eliminated future Arctic lease sales in the new Plan. The announcements came as a devastating shock to the diverse set of Alaskan business groups, labor unions, Native organizations, elected officials, and former military leaders who had repeatedly petitioned the Obama administration to do the very opposite.
In newspaper opinions, congressional testimonies, meetings with administration officials, and even a series of advertisements, groups representing wide-ranging interests, came together to advocate for continued offshore oil and gas development and ensure that Alaska's perspective was heard beyond state lines and especially by decision makers in Washington, D.C.
Considering how frequently Alaskan and Native views have been misrepresented by activist groups, it is no wonder that they felt compelled to tell the rest of the country how they really feel about Arctic drilling: They overwhelmingly support it.
A 2016 poll commissioned by the Arctic Energy Center highlighted this point in the clearest terms, with 76 percent of Alaskans backing offshore resource development. And as a new infographic we have released today shows, two thirds of respondents feel that the opinions of local residents should matter most on the issue, and also believe that banning oil and gas development in Arctic waters is a clear example of federal overreach.
Significantly our poll also canvassed Native groups, including those on Alaska's North Slope, for the first time. As the communities which would see the most direct impact of development, their opinions have often been misrepresented by environmental groups that have frequently justified a ban in their name. When announcing its moratorium, the White House even cited the need to protect Arctic waters "which many Alaska Native communities rely (on) for subsistence use and cultural traditions".
Read the full op-ed here.
Lucas Frances is spokesman of the Arctic Energy Center.