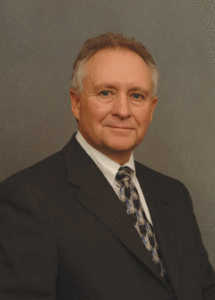 For Immediate Release: Wednesday, September 27, 2017
Contact: Justin Williams, (202) 465-8464, jwilliams@nullnoia.org
Tax Reform Proposal Will Support Energy Dominance
Washington, D.C. – NOIA President Randall Luthi issued the following statement after Congressional Republicans released their tax reform plan:
"Today's tax reform proposal put forward by House and Senate Republicans is another breath of fresh air for U.S. businesses and workers.  When combined with the Trump Administration's drive for energy dominance, we are beginning to see a coherent and comprehensive strategy to drive American business competitiveness at home and to challenge our competition globally.  No one competes more in the global marketplace than the U.S. energy industries.  Creating a fairer and more competitive tax system will help bring more jobs, more investment and more opportunity to America's energy industries, whether producing wind, oil or natural gas in the Gulf of Mexico, the Arctic or the Atlantic."
###
ABOUT NOIA
NOIA is the only national trade association representing all segments of the offshore industry with an interest in the exploration and production of both traditional and renewable energy resources on the nation's outer continental shelf. NOIA's mission is to secure reliable access and a fair regulatory and economic environment for the companies that develop the nation's valuable offshore energy resources in an environmentally responsible manner. The NOIA membership comprises about 275 companies engaged in business activities ranging from producing to drilling, engineering to marine and air transport, offshore construction to equipment manufacture and supply, telecommunications to finance and insurance, and renewable energy.