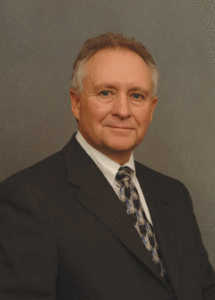 For Immediate Release: Tuesday, March 15, 2016
Contact: Nicolette Nye, (202) 465-8463, nicolette@nullnoia.org
Washington, D.C. - National Ocean Industries Association President Randall Luthi issued the following statement following the release of the 2017-2022 OCS Oil and Gas Leasing Proposed Program:  
"The good news is that there are still offshore lease sales planned in the Gulf of Mexico and Alaskan Arctic.  The bad news is the disappointing and mind-boggling removal of Atlantic Lease Sale 260 from the 2017-2022 OCS Oil and Gas Leasing Proposed Program. This is a short-sighted political decision of an administration influenced by the radical and extreme minority devoted to keeping fossil fuels in the ground.  The removal is not based upon science or good energy policy, and will certainly inhibit the economic opportunities and energy security of our country.
"It is difficult to put into words how wrong and anti-energy this decision is.  By not taking the long-term view, the administration sells U.S. consumers short. Instead, they have determined they are content to let the rest of world lead in Atlantic offshore oil and natural gas development. This is the wrong direction in efforts to continue the U.S. march towards energy independence.
"Contrary to the alarmist and scientifically inaccurate rhetoric of anti-fossil fuel groups, the fact remains that offshore oil and gas operations are conducted safely around the world on a daily basis, while technology and safety measures continually advance.  Moreover, experience has shown that offshore development does not conflict with, but rather complements, rich tourism and fishing industries.  For decades, these industries have coexisted and thrived in the Gulf of Mexico.  There was no valid reason to think the Atlantic would be any different.
"The use of our Nation's military in justifying this decision is a red herring.  Military and oil and natural gas activities have co-existed for years in the Gulf of Mexico.  By removing the Atlantic sale, we are saying the military and industry can't figure out a way to make it work.  That doesn't even come close to passing the red-face test.
"The decision also dismisses widespread support for offshore oil and gas development.  Several polls have repeatedly indicated that a majority of residents of the Atlantic states favor exploration and drilling off their coasts. Various state and local elected officials and stakeholder groups across a wide array of industries, like manufacturing and agriculture, support the safe exploration and production of offshore oil and natural gas in the Atlantic.  In addition, there is longstanding bipartisan and bicameral support in Congress for offshore development.  For the president to unilaterally ignore those wishes, and instead cater to a loud minority, is disappointing and is a prime example of 'Washington knows best'.
"A broad-based energy portfolio is key to maintaining our nation's position as the global leader in energy production.  Oil and natural gas are projected to remain major sources for meeting the world's growing energy needs for the foreseeable future. The Atlantic sale held the potential to increase our ability to provide affordable and reliable energy to consumers at home and abroad.  The Administration clearly places politics ahead of sound science and wise energy policy. These kinds of decisions forfeit tremendous future economic benefits and risks our nation's recently earned status as the global energy leader.
"Finally, the decision to remove the Atlantic Lease 260 is contrary to the goals of the Outer Continental Shelf Lands Act, ignores the wishes of the Atlantic States' governors and their constituents and is premature.  We don't even know the true extent of oil and natural gas resources in the Atlantic. To remove the area from further evaluation keeps American citizens in the dark about what resources might be there.  A more prudent decision by the Administration would have been to continue a thoughtful conversation with the American public, rather than turning on their heels and walking away."
About NOIA
NOIA is the only national trade association representing all segments of the offshore industry with an interest in the exploration and production of both traditional and renewable energy resources on the nation's outer continental shelf.  NOIA's mission is to secure reliable access and a fair regulatory and economic environment for the companies that develop the nation's valuable offshore energy resources in an environmentally responsible manner. The NOIA membership comprises about 300 companies engaged in business activities ranging from producing to drilling, engineering to marine and air transport, offshore construction to equipment manufacture and supply, telecommunications to finance and insurance, and renewable energy. Learn more at www.noia.org.