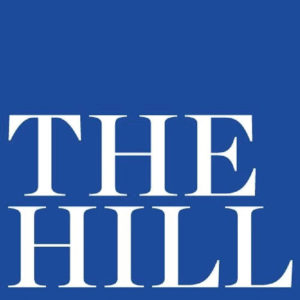 The Hill | November 11, 2016 | Rep. Rob Bishop
Early in his tenure, President Obama pledged to pursue an "all-the-above" energy strategy. He then dedicated his administration to a smothering regulatory attack on the absolute majority of energy resources that American's use in their daily lives. He tasked federal agencies to specifically target responsible oil and gas development. He forced unilateral rules and moratoriums, canceled lease sales, ordered the destruction of hydroelectric dams and directed an end to domestic coal. He followed with executive guidance to endlessly delay and prevent critical energy infrastructure.
This oppressive agenda, and the audacity with which it was executed, was on the minds of voters and apparently rejected on Nov 8.
With the transfer of power underway, the Obama administration's controversial agenda appears to be in overdrive and the midnight rule-making has already begun.
Last week, the administration released the finalized methane and waste prevention rule on federal and tribal lands. Similar to the large majority of his energy and environmental policies, this rule was pursued with no underlying statutory authority. It is duplicative of state and Environmental Protection Agency efforts to reduce methane emissions from oil and gas sites and ignores that methane emissions have steadily dropped due to industry innovation. The rule will not only place a costly burden on the oil and gas industry; it will crush innovation and dis-incentivize new industry techniques already in motion to further reduce emissions.
On Friday, the Obama administration announced their five-year plan for the U.S. Outer Continental Shelf. This important decision determines which offshore areas under federal control will be available for oil and gas leasing, including Alaska's Arctic.
The global energy supremacy we enjoy today all began with the leasing stage decades ago, putting a plan in motion that grew our nation from a position of energy dependence to energy power. It helped free the United States from the shackles of foreign oil and reduce energy prices for American families, businesses and manufacturers.
While other countries, even allies that share our borders, have ramped up their energy leasing, the United States under the Obama administration has done the opposite. They have already canceled multiple scheduled Arctic lease sales, withdrawn key areas like the Atlantic from future leasing and put in place restrictive new regulations that have further discouraged private investment in our Arctic areas.
Read the full op-ed here.
Representative Rob Bishop (R-UT) is Chairman of the House Natural Resources Committee.