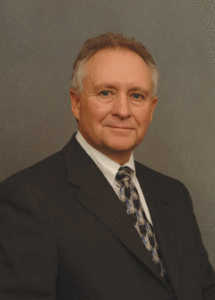 For Immediate Release: Tuesday, March 21, 2017
Contact:  Nicolette Nye, (202) 465-8463, nicolette@nullnoia.org
 Tomorrow's Central Gulf of Mexico Lease Sale Could Surprise
Washington, D.C. – NOIA President Randall Luthi today issued the following statement in advance of tomorrow's Central Gulf of Mexico Lease Sale 247:
 "Tomorrow's Central Gulf of Mexico lease sale is the final sale of the 2012-2017 OCS Oil and Gas Leasing Program, but it is also the first offshore lease sale under the Trump administration, and that makes it quite noteworthy.  While Central Gulf Lease Sales have traditionally drawn strong interest from industry, that has not been the case over the past few years, due to extended low commodity prices, increased Federal regulation, and the previous administration's obvious lack of support for domestic fossil fuel production. However, with commodity prices and market conditions improving over the last year, and under a new administration that better understands the strategic importance of a strong oil and gas industry, the results of tomorrow's sale may surprise.
"The offshore oil and gas industry has continually demonstrated a commitment to providing tremendous economic and energy benefits for our nation, despite the fact that unwise energy policies have closed over 94% of U.S. offshore areas to leasing and exploratory activities.
"The offshore energy industry remains forward looking. Tomorrow's lease sale presents a new opportunity to safely produce reliable and affordable oil and natural gas for American consumers, bolster the U.S. economy and increase domestic energy security.  NOIA looks forward to the sale results."
ABOUT NOIA
NOIA is the only national trade association representing all segments of the offshore industry with an interest in the exploration and production of both traditional and renewable energy resources on the nation's outer continental shelf.  NOIA's mission is to secure reliable access and a fair regulatory and economic environment for the companies that develop the nation's valuable offshore energy resources in an environmentally responsible manner. The NOIA membership comprises about 300 companies engaged in business activities ranging from producing to drilling, engineering to marine and air transport, offshore construction to equipment manufacture and supply, telecommunications to finance and insurance, and renewable energy.