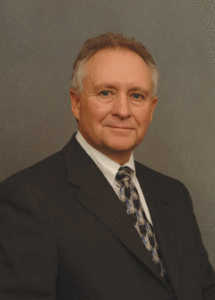 For Immediate Release: Wednesday, November 8, 2017
Contact:  Justin Williams, (202) 465-8464, jwilliams@nullnoia.org
NOIA Commends House Natural Resources Passage of the SECURE American Energy Act
Washington, D.C. – NOIA President Randall Luthi issued the following statement after the House Natural Resources Committee passed H.R. 4239, the SECURE American Energy Act: 
"NOIA commends Majority Whip Steve Scalise (R-LA), House Natural Resources Committee Chairman Rob Bishop (R-UT) and the House Natural Resources Committee for passing the SECURE American Energy Act. The timely passage of this bill shows how truly important energy production is for our country. Americans, of today and tomorrow, are counting on the jobs, economic growth and energy security that the SECURE American Energy Act can provide.
"In addition, several of the bill's amendments will provide needed clarity to our nation's energy producers.  Language introduced by Representative Liz Cheney (R-WY) clarifying liability under the Migratory Bird Treaty Act (MBTA) is welcomed by NOIA and a large and diverse coalition of other industries, including solar, homebuilders, electricity companies and others. Likewise, the amendment introduced by Representative Mike Johnson (R-LA) to transfer Marine Mammal Protection Act (MMPA) permitting authority from the National Marine Fisheries Service (NMFS) to the Bureau of Ocean Energy Management (BOEM) will ensure that permitting for offshore activities, including seismic surveys, are done in a timely, objective and informed manner.
"NOIA thanks House Majority Whip Scalise, Chairman Bishop and Representatives Henry Cuellar (D-TX) and Vincente González (D-TX) for their active leadership in introducing and advancing this bipartisan bill. America needs more policy, not partisanship, from its leaders, and this bill is a prescription for a stronger America. NOIA is also hopeful that the SECURE American Energy Act is just the start of bipartisan action in developing a broader long-term, comprehensive policy for America's offshore energy. NOIA looks forward to working with Congress in seeing the SECURE American Energy Act passed."
###
ABOUT NOIA
NOIA is the only national trade association representing all segments of the offshore industry with an interest in the exploration and production of both traditional and renewable energy resources on the nation's outer continental shelf.  NOIA's mission is to secure reliable access and a fair regulatory and economic environment for the companies that develop the nation's valuable offshore energy resources in an environmentally responsible manner. The NOIA membership comprises approximately 250 companies engaged in business activities ranging from producing to drilling, engineering to marine and air transport, offshore construction to equipment manufacture and supply, telecommunications to finance and insurance, and renewable energy.