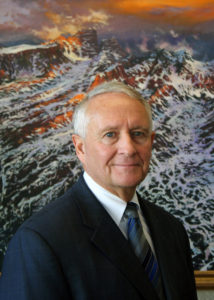 For Immediate Release: Thursday, July 19, 2018
Contact:  Justin Williams, (202) 465-8464, jwilliams@nullnoia.org
NOIA Supports Proposed Endangered Species Act Reform
Washington, D.C. – NOIA President Randall Luthi issued the following statement regarding the Department of the Interior's proposed rule changes to the Endangered Species Act (ESA).
"In the 45 years since the passage of the Endangered Species Act (ESA), it has become interpreted more often as a procedural marathon as opposed to a species recovery sprint.  Decades of regulations have lengthened the timeframes for decisions and many courts have slowed the removal of species from threatened or endangered lists, even if scientifically based population quotas were met and exceeded. Clarifying and simplifying the ESA process will help bring offshore species recovery into the 21st century.
"Offshore operators and energy producers have a long history of building vibrant habitat in the offshore space, be it deep sea pipelines providing anchor areas for endangered or threatened corals or platforms establishing reefs for fish nurseries. This joint proposal between Interior and NOAA will make the management and protection of threatened and endangered species in the Outer Continental Shelf clearer and more efficient for both the regulators and the regulated industry.  We applaud the Department for their willingness to examine and improve this process."
###
ABOUT NOIA
NOIA is the only national trade association representing all segments of the offshore industry with an interest in the exploration and production of both traditional and renewable energy resources on the nation's outer continental shelf.  NOIA's mission is to secure reliable access and a fair regulatory and economic environment for the companies that develop the nation's valuable offshore energy resources in an environmentally responsible manner. The NOIA membership comprises about 250 companies engaged in business activities ranging from producing to drilling, engineering to marine and air transport, offshore construction to equipment manufacture and supply, telecommunications to finance and insurance, and renewable energy.