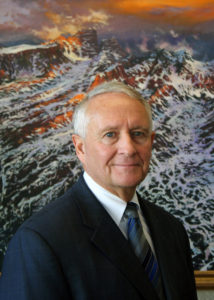 For Immediate Release: Monday, December 10, 2018
Contact:  Justin Williams, (202) 465-8464, jwilliams@nullnoia.org
U.S. Territories Need the Offshore Wind for Territories Act
Washington, D.C. – NOIA President Randall Luthi issued this statement following the passage of H.R. 6665, the Offshore Wind for Territories Act, by the House of Representatives:
"The House passage of H.R. 6665 is welcome news for many Americans this holiday season. Too often, Americans in the U.S. territories are our forgotten citizens. The Offshore Wind for Territories Act empowers U.S. territories such as Guam and Puerto Rico to tap their offshore resources and strengthen their energy security, all while providing jobs and economic growth for hardworking Americans.
"NOIA supports the inclusion of U.S. territories in OCSLA by this bill and by the recent recommendations by the Royalty Policy Committee. As the 115th Congress draws to an end, it is imperative that Senate Majority Leader Mitch McConnell (R-KY), Minority Leader Chuck Schumer (D-NY) and the Senate Committee on Energy and Natural Resources follow the leadership of Representative Madeleine Bordallo (D-GU) and pass this bill in a timely manner."
ABOUT NOIA
The National Ocean Industries Association (NOIA) is the only national trade association representing all segments of the offshore industry with an interest in the exploration and production of both traditional and renewable energy resources on the nation's outer continental shelf. NOIA's mission is to secure reliable access and a fair regulatory and economic environment for the companies that develop the nation's valuable offshore energy resources in an environmentally responsible manner. The NOIA membership comprises nearly 250 companies engaged in business activities ranging from producing to drilling, engineering to marine and air transport, offshore construction to equipment manufacture and supply, telecommunications to finance and insurance, and renewable energy.