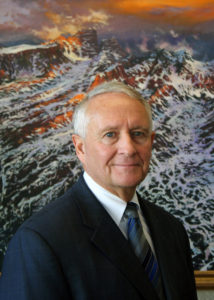 For Immediate Release: Wednesday, March 21, 2018
Contact:  Nicolette Nye, (202) 465-8463, nicolette@nullnoia.org
Gulf of Mexico Lease Sale 250 Results Reflect Slowly Improving Market Conditions
Washington, D.C. – National Ocean Industries Association (NOIA) President Randall Luthi issued the following statement following today's Gulf of Mexico Lease Sale 250:
"NOIA is encouraged by the results of today's Gulf of Mexico Lease Sale, which show a promising trajectory towards the future. While the bidding activity today reflects improving, yet still lower than desired commodity prices, both the number of bids submitted and the total amount of high bids received are up compared to the August 2017 sale figures.
"Bonus bids are an indicator of the ability and confidence of producers to invest in the Gulf of Mexico. These are not new fields, and producers are attempting to pick the best of what is left. From that view, the bids demonstrate a solid commitment by the oil and natural gas industry to continue to invest in U.S. offshore energy and U.S. jobs.
"While the outlook is promising, it also comes with a note of caution that with companies looking globally for exploration opportunities, the United States must continue to evaluate how to keep the Gulf of Mexico and other parts of the U.S. outer continental shelf attractive in light of competition from Brazil and Mexico."
###
ABOUT NOIA
NOIA is the only national trade association representing all segments of the offshore industry with an interest in the exploration and production of both traditional and renewable energy resources on the nation's outer continental shelf.  NOIA's mission is to secure reliable access and a fair regulatory and economic environment for the companies that develop the nation's valuable offshore energy resources in an environmentally responsible manner. The NOIA membership comprises about 250 companies engaged in business activities ranging from producing to drilling, engineering to marine and air transport, offshore construction to equipment manufacture and supply, telecommunications to finance and insurance, and renewable energy.