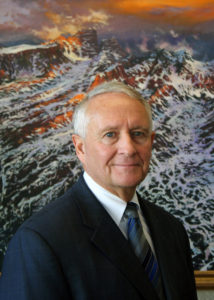 For Immediate Release: Tuesday, June 19, 2018
Contact:  Nicolette Nye, (202) 465-8463, nicolette@nullnoia.org
NOIA Welcomes New Executive Order on National Ocean Policy
Washington, D.C. – NOIA President Randall Luthi issued the following statement on the Trump Administration's Executive Order revoking the 2010 National Ocean Policy:
"NOIA welcomes today's Executive Order addressing policy for the nation's oceans, particularly as it addresses the previous Administration's National Ocean Policy and its Marine Spatial Planning (MSP) initiative, which caused consternation, uncertainty and concern for the offshore energy industry and other ocean stakeholders. The offshore oil and gas industry and many others have largely viewed the MSP initiative as an uber-bureaucratic 'solution' to a government self-imposed problem. In addition, not all stakeholders and activities were treated equally in the zoning process. The offshore energy industry has successfully operated side by side with other ocean users, without major conflict, guided by the planning inherent in the five year offshore national program and the leasing process mandated by the Outer Continental Shelf Lands Act. The Executive Order reverses the misguided course of the 2010 National Ocean Policy. This renewed broad vision will hopefully encourage productive partnerships, recognizing a wide variety of ocean uses, all leading to increased economic, environmental and energy security for America through job creation, economic activity, and energy development."
###
ABOUT NOIA
NOIA is the only national trade association representing all segments of the offshore industry with an interest in the exploration and production of both traditional and renewable energy resources on the nation's outer continental shelf.  NOIA's mission is to secure reliable access and a fair regulatory and economic environment for the companies that develop the nation's valuable offshore energy resources in an environmentally responsible manner. The NOIA membership comprises about 250 companies engaged in business activities ranging from producing to drilling, engineering to marine and air transport, offshore construction to equipment manufacture and supply, telecommunications to finance and insurance, and renewable energy.