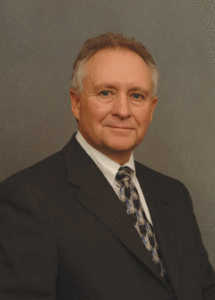 For Immediate Release: Wednesday, August 24, 2016
Contact:  Nicolette Nye, (202) 465-8463, nicolette@nullnoia.org
Industry Shows Continued Commitment to U.S. Economic & Energy Security at Western Gulf of Mexico Oil and Gas Lease Sale
Washington, D.C. – NOIA President Randall Luthi issued the following statement on today's Western Gulf of Mexico Oil and Gas Lease Sale:
 "Congratulations to the Bureau of Ocean Energy Management on their first livestream oil and gas lease sale.  The relatively modest results of today's Western Gulf of Mexico lease sale are indicative of the current market conditions and regulatory environment.  Despite these challenging circumstances, the companies that participated in today's sale are investing millions of dollars in the future of America's energy and economic security with no guarantee of success or financial return.  The purchase of a lease block is a first step in a lengthy process that involves rigorous regulatory oversight including extensive environmental reviews, permitting, and safety checks.
"The development of offshore oil and natural gas helps power our nation. Oil and natural gas are abundant and affordable sources of energy needed to fuel our vehicles and heat, cool and power our homes, schools and businesses.  While government estimates show that non-traditional sources of energy will continue to provide more of our nation's energy mix, they also show that for the foreseeable future, oil and natural gas will provide the bulk of reliable, reasonably priced energy to U.S. consumers, including those who protested today's sale.
"It's hard to miss the irony of activists traveling to such protests in gasoline fueled vehicles, or the fact that oil and natural gas provide low cost fuel to the income dis-advantaged populations that these activists claim to protect. Should the 'keep it in the ground' movement stop federal leasing, we can all  expect to pay far more for our basic energy needs and we will witness the loss of thousands of jobs in the Gulf of Mexico region.  Billions of dollars to state and federal treasuries will also be left in the ground.
"Attempting to link the recent flooding and disaster to the offshore lease sale not only lacks wide-spread scientific backing, it is also shameful to take advantage of a disaster that impacted thousands of Louisianans, who now find themselves in need, to try to score cheap political points. As a matter of fact, oil and natural gas are helping these communities that face disaster. From fueling the vehicles that helped people evacuate, to powering the boats of the "Cajun Navy" that rescued thousands, to getting the lights back on so clean-up efforts could begin, not to mention all the petroleum-based goods and services that will be needed as the recovery process continues, fossil fuels are helping save lives and rebuild communities. For protesters to try to use this awful disaster to further their political objectives is ill-conceived and does nothing to help the people of Louisiana."
###
ABOUT NOIA
NOIA is the only national trade association representing all segments of the offshore industry with an interest in the exploration and production of both traditional and renewable energy resources on the nation's outer continental shelf.  NOIA's mission is to secure reliable access and a fair regulatory and economic environment for the companies that develop the nation's valuable offshore energy resources in an environmentally responsible manner. The NOIA membership comprises about 300 companies engaged in business activities ranging from producing to drilling, engineering to marine and air transport, offshore construction to equipment manufacture and supply, telecommunications to finance and insurance, and renewable energy.