Bloomberg | Jessica Summers | March 20, 2018
Crude advanced to a three-week high as the OPEC-led alliance of major oil producers accelerated the timeline for curbing a worldwide supply glut.
Futures in New York climbed as much as 2.4 percent on Tuesday. Global crude supplies will come into balance with demand by the end of September, sooner than previous forecasts, according to the special committee appointed by the OPEC-led group to oversee their historic accord. Concerns that President Donald Trump may toughen sanctions against Iran -- OPEC's No. 3 producer -- also fanned the rally.
The OPEC-allied nations are "pretty much sticking to their guns and they continue to say they are in it until the oversupply is done," said Bart Melek, head of global commodity strategy at TD Securities in Toronto, said.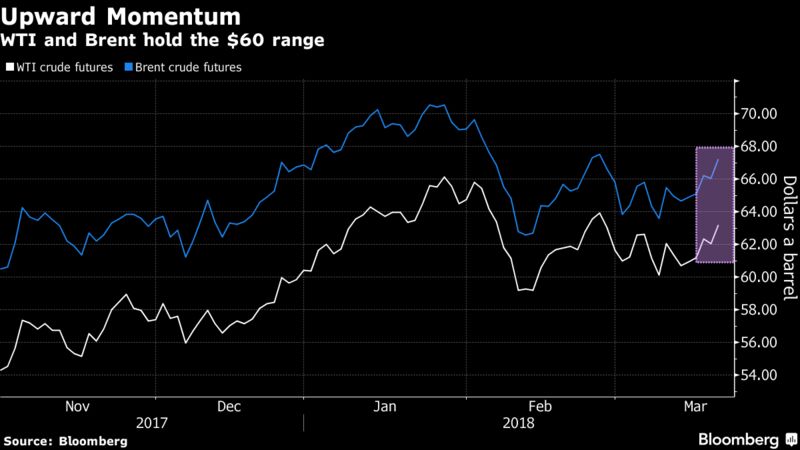 Read the full story
here
.