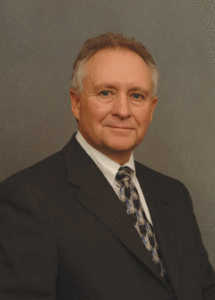 For Immediate Release: Thursday, September 14, 2017
Contact: Justin Williams, (202) 465-8464, jwilliams@nullnoia.org
NOIA Welcomes House Passage of Consolidated Appropriations Bill
Washington, D.C. – NOIA President Randall Luthi issued the following statement after the House of Representatives passed H.R. 3354, Make America Secure and Prosperous Appropriations Act:
"NOIA applauds the House of Representatives for passing the Make America Secure and Prosperous Appropriations Act. The eight-bill appropriations package, includes  FY 2018 funding for the Department of the Interior and  re-affirms the House's position as a supporter of OCS energy development as part of an "all the above" energy policy. The bill allows for the continued development of a new Five Year Plan the timely consideration of permit applications for much-needed Atlantic seismic surveys, preserves vital conservation and restoration funding through GOMESA, prevents costly inspection fee increases for offshore drilling, prohibits the enforcement of the outdated Arctic drilling rule, and protects Pacific energy production. Each one of these provisions underscores longstanding bipartisan Congressional support for clear-minded offshore energy policies.
"However, NOIA remains concerned that certain language in the bill restricts the ability of the federal government to permit and develop OCS energy resources. As our nation pursues its energy dominant agenda, it is imperative producers of all forms of energy have full faith in the sanctity of lease terms and can confidently view the federal government as a partner in good standing; we are pleased these positions were affirmed on the House floor during debate on the bill. NOIA looks forward to working with Congress to ensure the final appropriations bill maximizes U.S. offshore energy potential."
###
ABOUT NOIA
NOIA is the only national trade association representing all segments of the offshore industry with an interest in the exploration and production of both traditional and renewable energy resources on the nation's outer continental shelf. NOIA's mission is to secure reliable access and a fair regulatory and economic environment for the companies that develop the nation's valuable offshore energy resources in an environmentally responsible manner. The NOIA membership comprises about 275 companies engaged in business activities ranging from producing to drilling, engineering to marine and air transport, offshore construction to equipment manufacture and supply, telecommunications to finance and insurance, and renewable energy.